Nayantara and director Vignesh Shivan's marriage speculations have come as a shock to all her fans and industry insiders. While the director has denied the news, people feel that it could be just a publicity stunt for their forthcoming Tamil movie "Naanum Rowdydhaan".
If we look back at the rumours of Nayantara's link ups in the recent years, one would easily find the similarities. When the actress was working with Arya in "Raja Rani", rumours of their wedding were doing rounds. In the end, it turned out to be false, but the film got good publicity.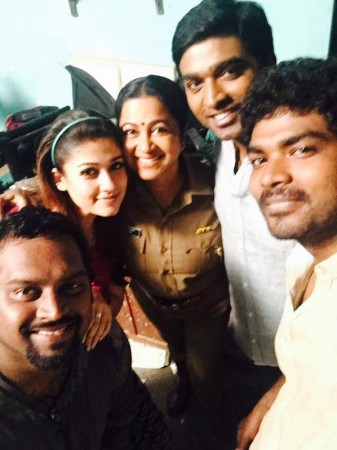 Nayantara worked with Udhyanidhi Stalin in quite a few films and it was widely speculated that the duo was in love. Even this reports remained just rumours and the stars completed their projects and moved on.
For the past few days, rumours have it that Nayantara and director Vignesh Shivan have secretly got married. Adding fuel to fire, the actress had presented a posh car to the director.
While the duo probably expected the speculation to die down after a while, these rumours went viral, forcing Shivan to give a clarification on the same.
"Marriage rumors r insane n NOT TRUE!!! such false rumours sabotage the work flow n disturbs personally too! Request the media to relax pls," he tweeted.
However, industry insiders believe that it is just a marketing strategy adopted by the makers to give good publicity to their film.
A source close to Nayantara and Vignesh Shivan told The Times of India that the films, which have used this strategy, have always gained good publicity. It is probably for the same reason both the stars avoided admitting or denying their relationship immediately.
"Even though this rumour is creating a lot of buzz, both Nayan and Vignesh did not come forward to either deny or confirm it immediately because they, too, understand that the film is getting a promotion this way. The rumour will rest only when Nayanthara moves on to her next film," the source concludes.