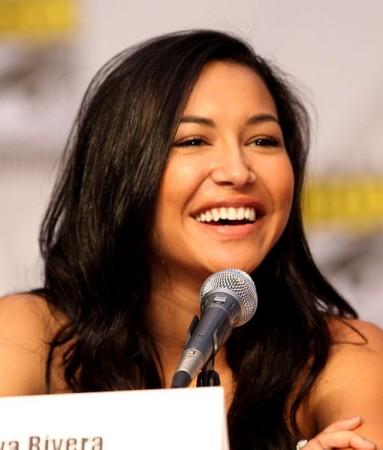 Rumour has it that Naya Rivera has been written off the final episode of "Glee" season 5. Multiple reports poured in, suggesting that the actress was fired from the show after a tiff with co-star Lea Michele.
A source close to the production house revealed to the Daily News that Rivera's ongoing feud with Michele has cost her role in the hit series.
It has been rumored for months that all is not well between Rivera and Michele and the two reportedly talk about each other behind their backs.
"They're always icy to each other, a show source revealed to US Weekly, adding: "Naya is jealous that Lea is the show's main star... There is a lot of sighing and eye-rolling between them."
Both Michele and Rivera are going through tough times in their lives. Michele is still recovering from the tragic death of her boyfriend Cory Monteith whereas Rivera has just called off her engagement to beau Big Sean.
Michele has always been a focal point of the show and sources claim that Rivera could not handle all the attention being given to Michele. It is also being said that Michele has a big role in getting Rivera fired.
However, the actress' rep has denied the claims.
"Any reports or rumors circulating that Naya Rivera was let go or fired from Glee are absolutely untrue. End of story, " TV Line quoted the rep.
While Rivera's rep is denying the report, co-founder of popular celeb gossip website Sugar Pop, Zachary Jaydon has confirmed that Rivera won't be appearing in the finale episode.
"I have CONFIRMED that Naya Rivera WILL NOT be appearing in the #GLEE Season 5 Finale' as originally planned. Stay-tuned for more details," he tweeted.
There is still no official confirmation from the production house regarding Rivera's alleged firing from the show.
(Ed:VS)