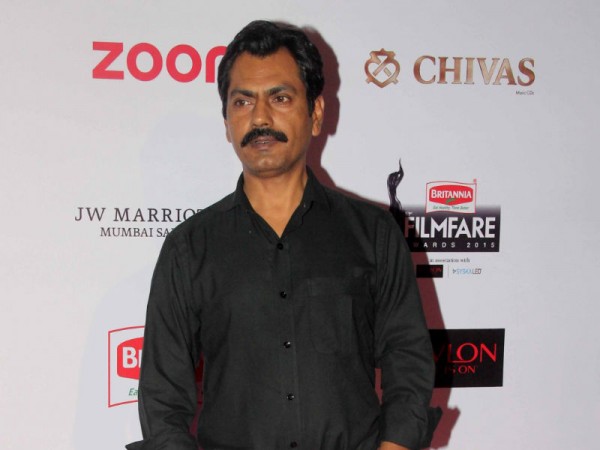 A few people currently working with actor Nawazuddin Siddiqui have filed a police complaint against Babumoshai Bandookbaaz producer Asmith Kunder over non-payment of dues over several months.
The FIR was filed with the Oshiwara police station in Mumbai in the afternoon on Friday, December 8.
However, there was some initial confusion over the entire issue because a web portal claimed that the actor's staff had filed the complaint against Nawazuddin himself.
Since then, both Nawazuddin's manager Anup Pandey and a source close to the Gangs of Wasseypur star have clarified to International Business Times, India, that no police complaint has been filed against the actor.
Confusion clarified

According to a the web portal report — which has since been taken down — members of Nawazuddin's staff had been requesting him to clear their arrears, but the actor has been delaying it every month. The report said they approached the police after running out of options.
The report also claimed that the complainants said the actor had not paid them for the past six-seven months.
However,Anup Pandey subsequently told IBTimes India that no such complaint had been filed against the actor, and that the entire incident actually involved the producers of Babumoshai Bandookbaaz and the crew of the film.
"It is completely false news. There is no proof of any such police complaint. The trouble is between the producers of Babumoshai Bandookbaaz and the crew of the film. The producers have not made payments to the staff, who then had worked for Nawazuddin during the making of the film. The actor has nothing to do with this issue. It is a false news," Pandey told IBTimes India.
A source close to Nawazuddin also clarified to IBTimes India that not only has Nawazuddin not been named in the FIR filed over the non-payment of the crew members, but also that the complaint actually names Asmith Kunder — the producer of Babumoshai Bandookbaaz.
IBTimes India has seen a copy of the FIR, and can confirm that the actor's name does not appear in the police complaint.