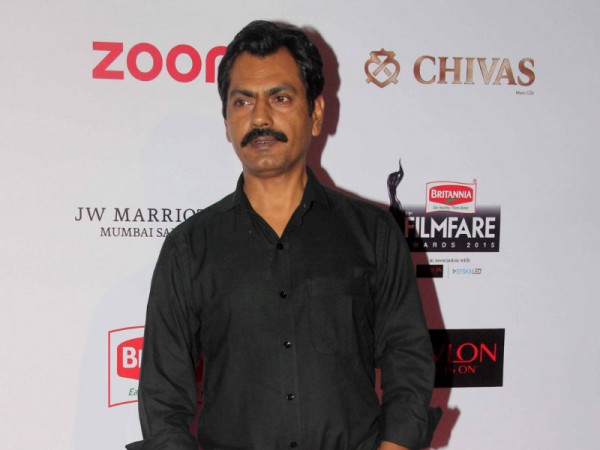 Nawazuddin Siddiqui was in the news recently after he was accused of physically assaulting a woman over parking issues in his residential society. The actor has now come up with a statement saying the entire incident was planned.
Nawazuddin conducted a press conference on Friday and Pinkvilla quoted him as saying: "I would want to thank you all. I was busy shooting for 'Raees'. I only want to clarify. It was an unfortunate incident. Doing films makes me happy. I didn't know something like this can happen. It happened for the first time. I have a wife, kid and mother, so I know how to respect woman. The incident was planned. Many people had seen the video and if you see it, you will realise I was provoked."
Narrating the incident, the versatile actor said: "I was in the washroom. When I came out, she (the complainant) was there. I saw a girl filming. The first reaction would be why is she filming me? Initially, someone says 'zoom karo'. It was planned. She said don't touch, which wasn't the case because I was standing far away. I had my doubts that something was fishy. Later, I came to know from Twitter that an FIR had been filed."
Although the incident happened over a parking issue in the residential society, the "Raees" actor said the woman does not even stay in the society, and suggested it could be a "publicity stunt". "I do not know the girl. She doesn't stay in the society. As for the case, it is going on. I am holding this conference because I do not want any negativity around me. I want support from the industry only because I am right. I was an easy target and hence things have happened with me. I won't take any action or file any defamation suit. I just want the truth to come out," Nawazuddin said.
A case was filed against Nawazuddin by one Hina Shaikh under Section 354 of the IPC (assault or criminal force to woman with intent to outrage her modesty) on 17 January, after the actor reportedly assaulted her physically following an argument over parking.