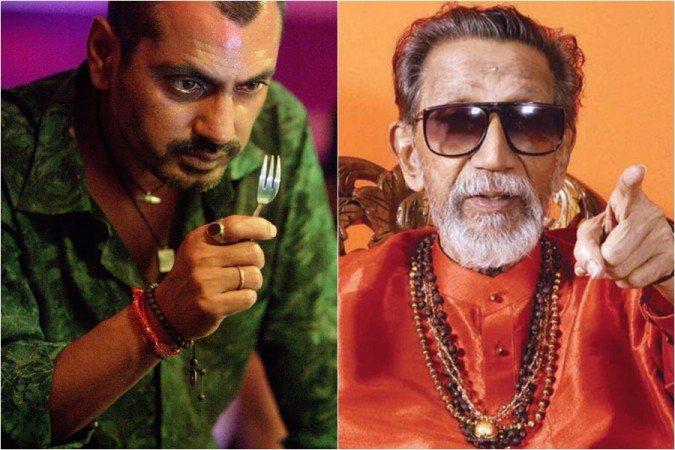 Nawazuddin Siddiqui's troubles are escalating with each passing day thanks to his infamous memoir 'An Ordinary Life'. His autobiography made a lot of noise with shocking revelations about his past relationships, one-night stands and extramarital affairs that involved his Miss Lovely co-star Niharika Singh and first girlfriend Sunita Rajwar.
While Nawaz has refrained himself from talking to the media and has been fulfilling his work commitments, if the recent reports are to be believed, his controversial biographical book has cost him the role of Shiv Sena's founding father Balasaheb Thackeray in his biopic.
"Nawaz was considered very seriously for the role — he has the gravitas to pull off Balasaheb's personality. But lately, he has been in the news for the wrong reasons," a source was quoted as saying by Deccan Chronicle.
"Yes, we're talking about his highly controversial memoirs. Such lurid happenings are good for the gossip tabloids, but not for an actor eligible to play a national leader of significant status," the source said adding that the actor won't even be in town for the inauguration of the biopic to be held on December 21 in Mumbai.
Recently, Nawaz has replied to Sunita's legal notice, claiming that he was referring to some other Sunita in his book and called it as a publicity stunt.
Sunita was then also quoted as saying that Nawazuddin had sent her a legal notice which stated that if the actress didn't withdraw her case, he would send her behind the bars.
The actress in her notice had demanded an unconditional apology from Nawazuddin through media and Rs 2 crores in damages to be paid by all the parties mentioned in the notice. She added that the amount will be paid towards a charitable cause for fighting sexual exploitation of women working in entertainment and media industry.
Sunita, in her notice, had also demanded that Nawaz should not use her name in any sort of publication from thereafter.
The Thackeray biopic will be produced by Shiv Sena's Sanjay Raut and directed by Abhijeet Panse.