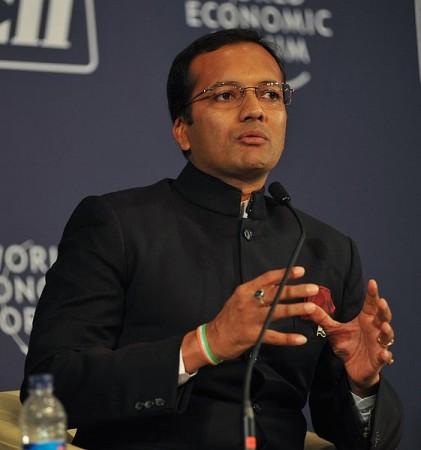 The multi-core Coalgate scam has taken a new turn with Congress MP and Jindal Steel and Power Ltd (JSPL) chairman Naveen Jindal accusing Zee TV of extortion to stop airing unfavourable stories about the company in connection with the controversial coal block allocation.
In what's been described as a "reverse sting", Jindal released on Thursday a video footage supposedly showing representatives of the media house demanding ₹100 crore as favour for not airing the company's alleged irregularities in the coal scam.
JSPL is one of the companies named by the Comptroller and Auditor General as a beneficiary of the coal block allocation.
Jindal alleged that the 'reverse sting' operation was carried out between Sept 13 and 19 during several meetings with Zee News Editor Sudhir Chaudhary and Zee Business Editor Samir Ahluwalia.
JSPL filed a criminal case against the media house for extortion and it is likely to file a defamation case as well.
Meanwhile, Zee TV has a different story to say.
Sudhir Chaudhary said that the allegation levelled against him and his colleague Samir Ahluwalia is a deliberate attempt to defame them and silence the demand to probe the Coalgate scam. He hit back at Jindal, claiming that his company tried to bribe them to stop airing stories related to the scam.
"In pursuit of seeking truth in the Coalgate scam, we have had several interactions with Jindal and with his officials. He chose to display an edited/ doctored CD where only selected portions are shown. Mr Jindal has a history of unfairly targeting those who dare to confront him with the truth," Chaudhary said in a statement.
"Attempts by media houses like Zee News to bring out the final truth in the Rs.1.86 lakh crore Coalgate scam are being muzzled by Mr Naveen Jindal by distorting the truth. The CAG has listed Naveen Jindal- promoted JSPL as a primary beneficiary in the Coalgate scam," he added.
Jindal's allegation against Zee TV revealed the need for an independent statutory body to monitor media activities.
"Let an independent statutory body monitor the media, which I have been constantly suggesting," Press Council of India chairman Justice Markandey Katju told CNN IBN.
"You're in a situation where the profession is being denigrated, the good is being lumped with the bad, between the bad and the criminal, there is sometimes no difference and what are we as journalists doing about it?" said columnist Swapan Dasgupta.
"In my opinion, it needs a high powered investigation, perhaps by a retired Supreme Court judge, perhaps of the caliber of Lord Justice Leveson in the UK because whatever is going to come out of it is tremendous education for the public. I think it has to be set up by a constitutional authority may be the Government of India, but there should be no choice for the journalists or proprietors, they have to come and justify," N Ram, former Editor of The Hindu told CNN IBN.