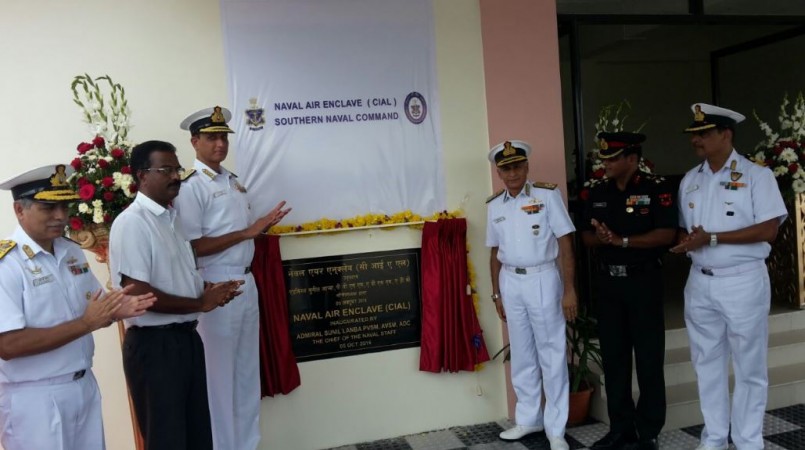 In a move that would allow Indian Navy to flex its muscles in the Indian Ocean and south India, Indian Navy chief Admiral Sunil Lanba on Tuesday inaugurated a Naval Air Enclave at Cochin International Airport in Kerala.
The Naval Air Enclave is expected to help enhance surveillance around the west coast and the strategically critical Lakshadweep and Minicoy Islands.
Further, it will allow Indian Navy's submarine hunter and long-range maritime patrol aircraft Boeing P8I conduct surveillance sorties from the airport in Kochi.
Moreover, it would be helpful to render timely assistance to neighbouring countries in times of need.
Though, Indian Navy has a naval air station near Kochi, INS Garuda, it cannot operate aircraft of certain class as it does not have adequate runway length.
Lanba said in a statement that the Naval Air Enclave will revive bond between Indian Navy and civil operators, as it had stopped after Cochin International Airport came up.
INS Garuda, the oldest operating air station of the Indian Navy, has space restrictions, and increased human habitation has led to bird menace and there are several obstructions around the airfield.