Moscow has strongly responded to NATO's recent military build-up and expansion into Baltic states by deciding to take "countermeasures," which involves deploying some of the most advanced weaponry, the S-400 missile system and nuclear-capable Iskander systems in Kaliningrad, Russian enclave that lies between Lituania and Poland.
This, rather bold decision by Russia is widely seen as Russian answer to attempts by NATO to get a missile defence system running in eastern Europe, where many of them are former Soviet states. Russia has been against NATO plans to install any missile defence system that threatens it.
Kremlin fears that the aim of NATO's defence shield in these countries is to neutralise its nuclear arsenal, paving way for the US to attack it, in case of a war. Both US and NATO have denied they have any such plans.
"We are concerned by Nato decision making," Putin said on Monday.

"What should we do? We have, therefore, to take countermeasures, which means to target with our missile systems the facilities that in our opinion start posing a threat to us," RIA, Russian news agency quoted Putin as saying.
This move by Putin has rattled the newly aligned Baltic states and NATO countries. Russia, however blames it on NATO's "threats," as RIA quoted Viktor Ozerov, chairman of the defence committee in the Federation Council as saying. He added these were "measures" that have to be taken as "response" to NATO's moves.
The NATO's military build-up is also the biggest since the Cold War.
Russia regularly moves its Iskander missiles (operational range of 500km) to Kaliningrand, but those movements were part of what it called "routine drills." What has unnerved the west is Russia linking them to NATO's military build-up, Aljazeera reported.
In May, US launched a new ground-based missile defence system in Romania. Moreover, it is also building an additional anti-missile platform in Poland.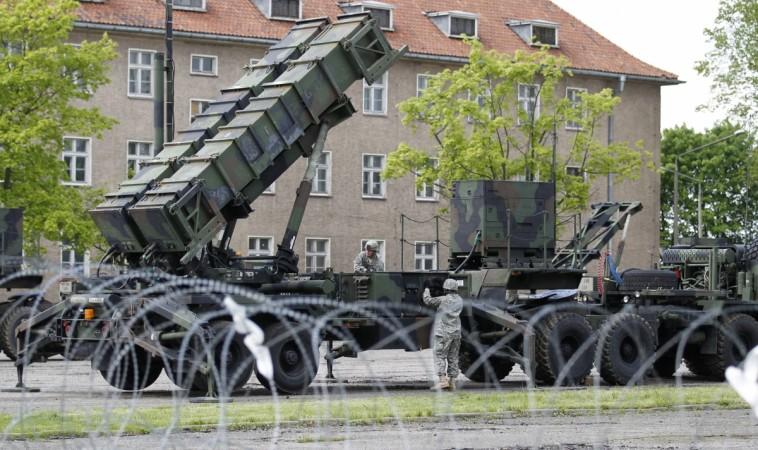 Russia has said that these NATO activities are a breach of the 1987 deal with the US.
Kremlin's decision comes ahead of the President-elect Donald Trump assumes office in January. Trump has been critical of NATO, which he had previously called "obsolete and extremely expensive."
He also suggested that NATO alliance members must pay a fair share for their defences.
"What I'm saying is that we pay, number one, a totally disproportionate share of NATO. We're spending -- the biggest alliance share is paid for by us, disproportionate to other countries," Trump said to an ABC interview in March.
Moreover, Sweden, country that is not a part of the NATO is worried about Russia upgrading its Baltic Fleet.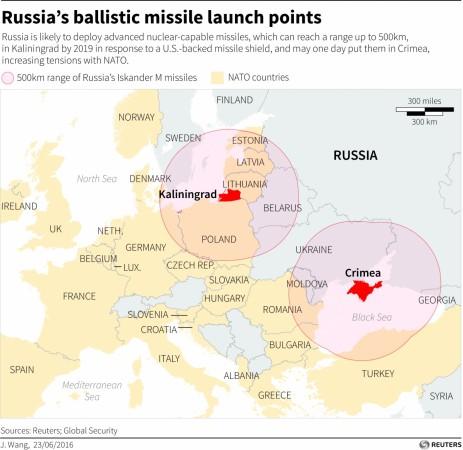 Russia is adding new warships that are armed with long-range cruise missiles to its Baltic Fleet and was also shoring up coastal defences.
"This is ... worrying and is not something that helps to reduce tensions in our region. This affects all the countries round the Baltic," Defence Minister Peter Hultqvist told Sweden's national TT news agency.
Apart from Sweden, Poland too has voiced its concern. Polish Defence Minister, Antoni Macierewicz said that Russian deployment was "an obvious cause for concern."
"Moving such ships into the Baltic changes the balance of power," he added at NATO meeting, PAP news agency reported.
It would interesting to see if Trump is eventually able to convince Putin to remove the missiles from its eastern borders with NATO-aligned countries.