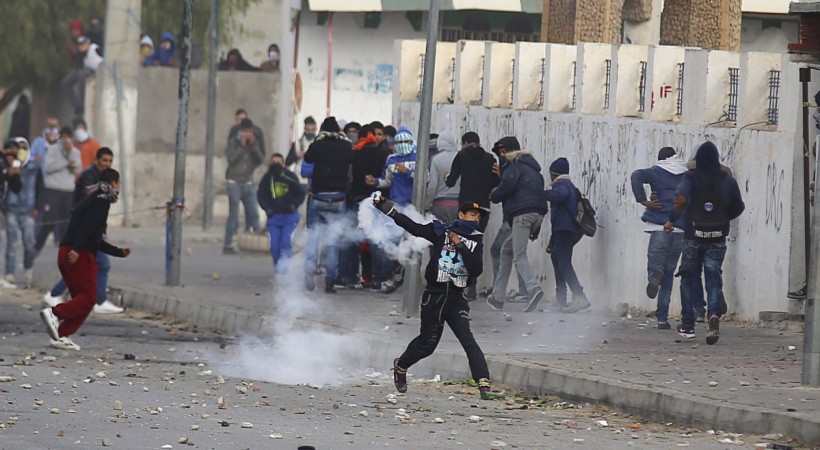 Tunisia announced nationwide curfew on Friday after four days of protests over unempoyment, said reports.
The Interior Ministry in a statement said the spreading protests are a danger to public safety. The curfew will begin from 8 pm local time on Friday and last till 5 am on Saturday, reported AP.
The protest, which began after an unemployed youth killed himself in the city of Kasserine on 17 January, led to clashes between young demonstrators and the police.
The recent uproar has caught worldwide attention as Arab Spring uprisings in 2011 were triggered after a youth immolated himself. The incident eventually led to the ousting of the then Tunisian president Zine el-Abidine Ben Ali.