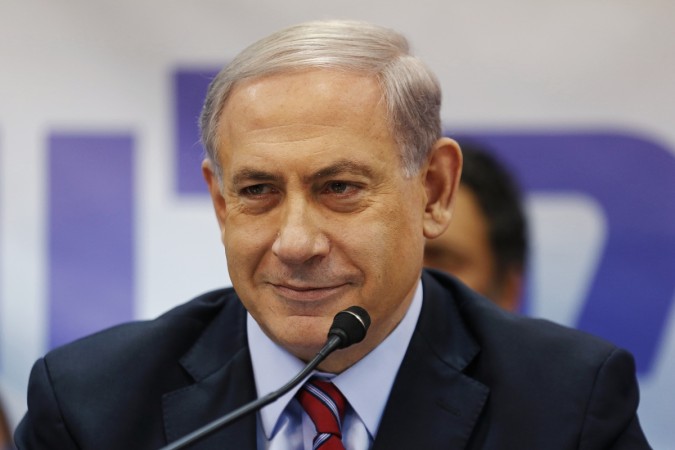 Israel's cabinet on Sunday approved a controversial bill that is meant to define Israel as a nation-state of Jewish people, which critics say cuts through the democratic thread in the country.
The Israeli cabinet approved the contentious legislation, which proposes a basic law -- 'Israel, the Nation-State of the Jewish People' -- by 14-6 majority, even as opponents termed it racist.
Once the bill comes into effect as a law, it will recognise Israel's Jewish character over the democratic character, despite 20% of the country's population comprising Muslims and Christians.
The bill will now be proposed in the Knesset (national legislature) by Prime Minister Benjamin Netanyahu on Wednesday, and once it gets the approval, it will be enshrined as a Basic Law.
The law seeks to give "the right to express national self-determination within the State of Israel is [reserved] only to the Jewish people", according to the cabinet decision, reported The Times of Israel.
Netanyahu himself acknowledged the differential rights under the proposed law.
"Israel has equal individual rights for every citizen and we insist on this. But only the Jewish people have national rights: a flag, anthem, the right of every Jew to immigrate to the country, and other national symbols. These are granted only to our people, in its one and only state," Netanyahu was quoted saying at the beginning of the cabinet session on Sunday.
The controversial legislation comes at a time when tensions are simmering between Israel and the Palestinian Authority.