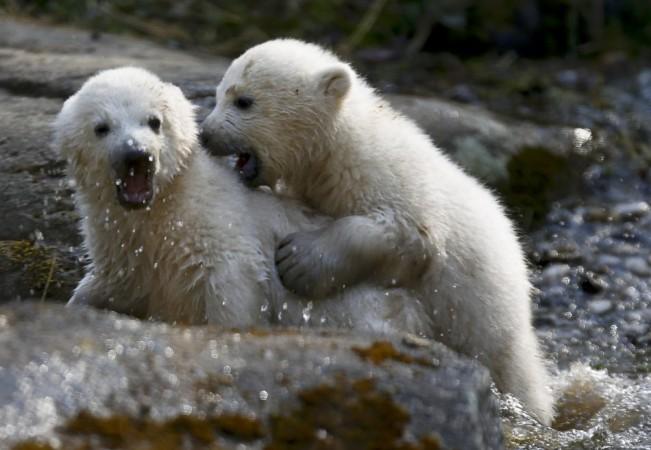 National Zoo Lovers Day is celebrated every year on 8 April. This is a day to enjoy visiting a zoo and to appreciate the beauty that an animal portrays. On the other hand, this day might prove to be controversial with those propagating a total boycott on visiting zoos for the alleged facts that zoos are miserable places for animals, as they suffer there with no sufficient space.
However, the day is supposed to be observed for animal lovers to see one's favorite animal either splashing in the water or swinging from the tree top. Or, it is a day to simply listen to the sound of a lovely animal.
Here are Some Interesting Facts about Zoos:
The oldest existing zoo is Vienna Zoo which was opened to the public in 1765.
The Red McCombs Wildlife in Texas is the biggest zoo in the world in terms of the total land area that is spread over 12,000 acres in area.
The Columbus Zoo and Aquarium is home to over 5,000 animals representing over 700 species divided into geographic regions of the world.
Opened for visitors since 1864, the Moscow Zoo is one of the oldest zoos in Europe, with the presence of over 6000 animals representing 927 species.
The San Diego Zoo is one of the most famous zoos in the world, with over 4,000 animals of more than 800 different species. It is spread in an area over 100 acres in the city of San Diego.
More than 3.2 million people visit the San Diego Zoo each year.
The Central Park Zoo, which was the first public zoo in the United States, opened in 1874 in New York.
There are 350 zoos in the United States
About 175 million people visit a zoo each year.
Disney's Animal Kingdom has had more than 9.8 million annual visitors.
Bizarre News Published about Zoos:
1. Ban on Animal print Costumes: In September 2013, it was reported that the Chessington World of Adventures, a zoo in the UK has banned visitors from wearing animal prints, which "confuse its animals." Animals were found mistaking visitors wearing prints for actual wildlife creatures and either run away in fear or come too close in excitement.
2. Fake Animals: A zoo in Henan Provice, China, had once reportedly tried to display fake animals. A Tibetan mastiff was made to pose as an African lion, while giant sea cucumbers and rats were posed as snakes. Dogs were also dressed up as leopards and timber wolves. The zoo reportedly landed in embarrassment, after the African lion began barking.
3. Unusual Friendship: In July 2013, an unusual and bizarre friendship among unlikely animals was reported at the Garold Wayne Interactive Zoological Park in Wyneewood, Oklahoma. A baby chip, baby wolf and two baby tigers were reportedly bonded and become quite inseparable.
4. Tatiana Case: Tatiana was a female tiger that went berserk at the San Francisco Zoo on Christmas day in 2007. The four-year-old tiger injured a man named Kulbir Dhaliwal, killed a 17-year-old Carlos Souza Jr., then followed Kulbir through his blood to a zoo café, where she tried to complete the unfinished job on Kulbir and his brother. The female tiger was ultimately put down with much difficulty.
5. Zoochosis: Zoochosis is a term, coined by the late Bill Travers of the Born Free Foundation. It is used to refer to abnormal, repetitive and unnatural behavior of animals especially caused by separation, loss of life, use of drugs and so on. The term that is a portmanteau of zoo and psychosis, is often used to describe symptoms of repeated biting and sucking of cage bars, the licking of cage walls or gates and so on.