Getting into National Law School of India University (NLSIU) just got tougher. Karnataka has decided to reserve 50 percent of the course seats for local students, and the amendment to the National Law School of India Act, 1986, was passed by the state's legislative assembly on Tuesday, June 20. The bill is yet to be passed in the legislative council.
NLSIU, which is currently ranked as the best law institute in the country, has 80 seats in the undergraduate level, and 50 seats each in the postgraduate law course and in the masters course for public policy.
The breakup for the undergrad seats is -- 57 in general category, 12 in scheduled caste category, six in scheduled tribe category and five seats for foreign nationals.
In order to snag a seat at the prestigious university, students were required to appear in the Common Law Admission Test (CLAT) and the seats were then allotted according to the ranks. However, things are set to change now.
"If 50 percent of the seats are limited to just the state level ranking, it will change the dynamics of the institution and its quality. It will be difficult to implement this law," a student of NLSIU told the Economic Times on condition of anonymity.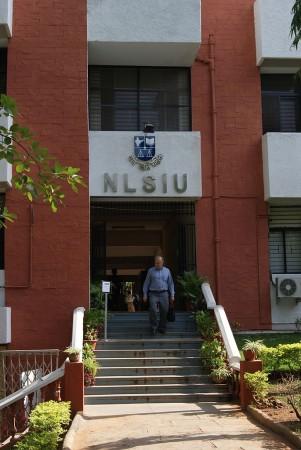 The amendment earlier pitched 30 percent reservation for residents of Karnataka but was later increased to 50 percent on the demands of BJP. Higher education minister Basavaraj Rayareddy, who presented the amendment, also said that very little students from Karnataka usually got a seat in the institute and called it "unfair." He also said that the government was planning a similar proposal for Indian Institute of Technology, Dharwad, as well, as the institute too saw a minimal number of local students.
"Only 8 students from Karnataka got admission at NLSIU last year and 6 at IIT Dharwad. This is unfair," Rayareddy noted.
The minister also made clear what he meant when he said a resident of Karnataka. He said the students will be considered local residents if he or either parent has lived in the state for 10 or more years before the examination. He also said the candidate should have studied in Karnataka for not less than seven years before appearing for the exam. However, the BJP demanded that the number of years for candidate and parents be brought down to seven instead of 10, which was agreed upon.