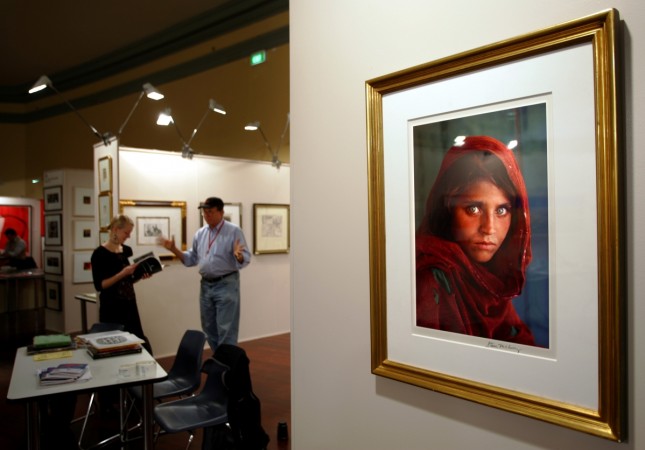 Sharbat Gula, known as National Geographic magazine's Afghan Girl, is in trouble again after a Pakistan court rejects her bail. Gula is the sole breadwinner of the family of four after her husband died four years ago. According to reports, she is also suffering from Hepatitis C.
Gula shot to fame when her photograph taken by Steve McCurry made it to the cover of National Geographic magazine in 1984. In 2002, a National Geographic team retraced her and confirmed her identity using iris reconstruction.
Gula was arrested on October 20 by Pakistan's Federal Investigation Agency (FIA) for allegedly possessing a fake Pakistani national identity card.
Gula's lawyers argue that she should be granted bail as the government extended the voluntary return of Afghan refugees in Pakistan to October 31. They have also appealed on humanitarian and ethical grounds as Gula, the sole breadwinner of the family, needs proper treatment since she is suffering from Hepatitis C and high blood pressure.
Gula's case, however, is emblematic of a bigger ongoing phenomenon. The Pakistan government has been clamping down on Afghani refugees residing in the country. The number of assisted returns has jumped from 1,433 in June to 11,416 in July. In August, the figure rose to 60,743.
More than 90,000 have returned to Afghanistan so far this year, and the number is expected to cross 220,000 for the year, according to UNHCR estimates.
It has also been suggested by analysts that the reason for this is a shift in international relations in south Asia, and also as a by-product of the souring relations between India and Pakistan. Escalating friction between Pakistan and Afghanistan are also believed to have contributed to this.