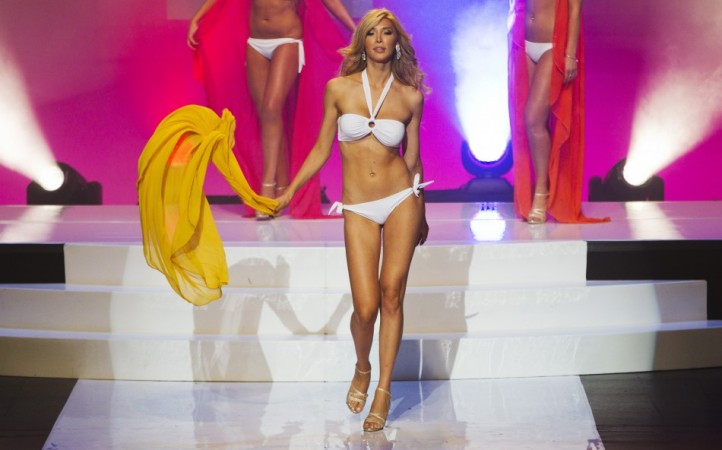 Photoshops and airbrushing on magazines aside, there is a worldwide movement that promotes men and women to love — and flaunt — their bodies. National Bikini Day, celebrated on July 5 in the United States, commemorates the day the two-piece bikinis were created back in 1946.
While the idea of a beach body used to make women nervous until very recently, the message now is to love the body you have. To that end, women of all body types have been sharing their photos on social media since Wednesday morning.
Among these women are celebrities like Halle Berry, "Secret Life of an American Teenager" star Francia Raisa, model Demi Rose, "Keeping Up With the Kardashians" star Kourtney Kardashian and even some men like James Corden and "Legends of Tomorrow" star Johnathon Schaech. If there was an award for the person who best embraced their body, it would have to go to the host of "Late Late Show with James Corden."
Check out his bikini body, along with those of other celebrities here:
James knows a thing or two about #NationalBikiniDay pic.twitter.com/JZ11Aabz7W

— The Late Late Show (@latelateshow) July 5, 2016
Best I could do for #NationalBikiniDay pic.twitter.com/57QwprChbi — Johnathon Schaech (@JohnSchaech) July 5, 2016
— Demi Rose (@DemiRoseMawby) July 3, 2016
#NationalBikiniDay pic.twitter.com/b4eImJWnpb — Lana (@LanaWWE) July 6, 2016
Today is #NationalBikiniDay, huh? I crocheted this bikini 2 summers ago, wonder if it still fits? #siedahcreations pic.twitter.com/ixFpYaLdFD

— SIEDAH GARRETT (@SIEDAHGARRETT) July 6, 2016
Did someone say #NationalBikiniDay? #BB18 https://t.co/QXS1mbcb6E pic.twitter.com/myoOQ7GP0O — Big Brother (@CBSBigBrother) July 5, 2016