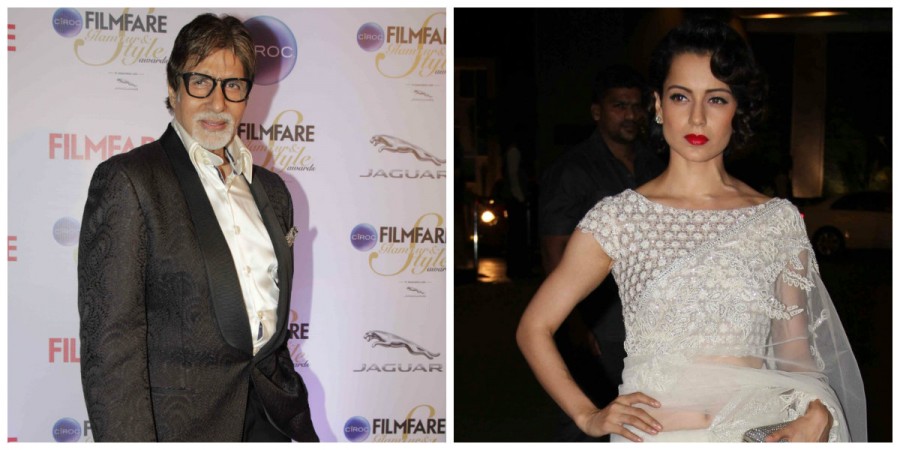 The winners' list of the 63rd National Film Awards is out, and Bollywood has won a good number of honours. While fans on Twitter have been congratulating their favourite stars, there are some who are not happy with the jury's decisions. Also, there is a striking similarity between the National Awards winners of 2016 and the Filmfare Awards winners, and that has raised some eyebrows.
Most of the National Award winners this year (entertainment section) are mainstream commercial movies and stars, while on the other side, regional and art films were apparently not paid much attention. Like the Filmfare Awards 2016 was called "fake" by a certain sections of people, the 63rd National Awards has also been tagged with similar adjectives.
Amitabh Bachchan has bagged the National Award for Best Actor for "Piku," as was the case with the Filmfare Best Male Actor (Critics) award. Ditto Kangana Ranaut, who won the female counterparts of the aforementioned awards for "Tanu Weds Manu Returns." Sanjay Leela Bhansali won the Best Director award on both the occasions for "Bajirao Mastani." Neeraj Ghaywan too appeared as the Best Debut Director in both lists for "Masaan." The Best Screenplay award went to Juhi Chaturvedi for "Piku" and Himanshu Sharma won the Best Dialogue award in both Filmfare Awards and National Awards.
While the hashtag #NationalAwards has been trending on Twitter, there are many tweets that show a certain section of the audience is disappointed with the 63rd National Awards winners' list. There are allegations that Awards are gradually getting more inclined towards mainstream commercial cinema, especially Bollywood, and those films that done well at the box office, ignoring art and regional films. Check some of the tweets here: