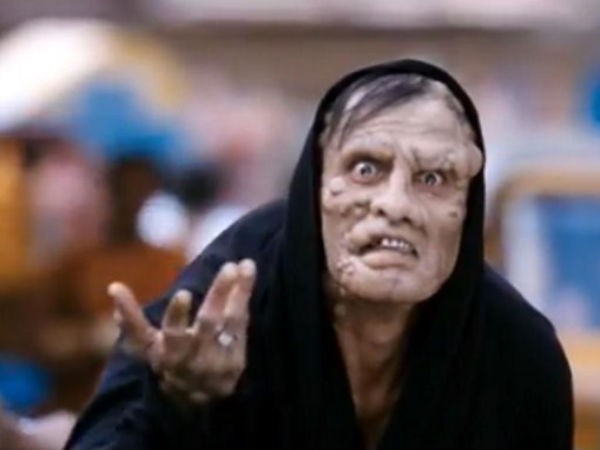 The 11-member National Awards jury picked Amitabh Bachchan as the Best Actor for his Hindi movie "Piku," instead of Chiyaan Vikram. This has not gone down well with the fans of the Tamil actor, who have shared their displeasure on Twitter.
Malayalam superstar Mammootty for "Pathemari," Prithviraj Sukumaran for "Ennu Ninte Moideen," Ranveer Singh for Hindi movie "Bajirao Mastani," Vikram for "I" and Amitabh Bachchan for "Piku" were believed to be the prime contenders for the Best Actor Award.
Vikram had appeared in four different looks in "I:" a bodybuilder, a beast, a model and a hunchback. Viewers and critics had lauded his physical transformation for the characters and his fans hoped his efforts would win him the Best Actor Award.
The actor, who has earlier won a National Award for his performance in "Pithamagan," had dedicated over two years for this project, which was a romantic-thriller, written and directed by Shankar. The Aascar Ravichandran-produced movie earned over Rs 200 crore at the worldwide box office.
The 63rd National Awards for various categories were announced Monday, March 28. Check out some of the reactions of the fans:
Adhik Ravichandran ‏wrote:
#NationalAwards Dear Amitabh you may be the big B,but our big V #Vikram sir deserves more for pure hardwork and dedication for #i.
Anamika ‏tweeted
#Vikram sir deserves more than national award..every where only dirty politics..His performance in #imovie is more than others..Unbelievable
Gautham Nanban posted
#Chiyaan #Vikram Deserved For All Awards On 2016 , For His Spellbounding Performance & Hardwork For #Shankar's #Ai #I. Rip #NationalAward
Sunil kumar wrote
Once Again #NationalAwards failed to recognize the Hardwork and Dedication of #Vikram for #I :(
Afsism posted
Wondering how #Vikram must be feeling right now after hearing this shocker of #NationalAwards
Ashwin tweeted
Feeling sad fr #Vikram His performance Hardwork gone unnoticed at national awards Jst nt fair Chiyaan was miles better than other artists
Kavitha wrote
Dey not even consider a special award for #Vikram for da hardwork he puts in #IFilm so sad cant tolerate it. #NationalAwards. Even Norway knows about wats acting and choose #Vikram bt here stupid politics