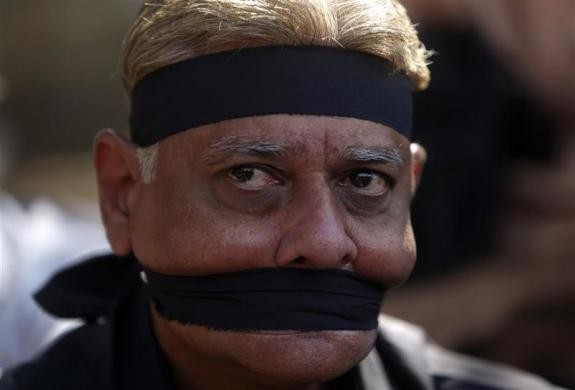 The nation grieves the death of 23-year-old medical student who succumbed to serious injuries on Saturday morning at Mount Elizabeth Hospital, Singapore. People across the country paid tribute to the braveheart by holding peacefully rallies and candlelight vigil.
Latest developments on the case:
1) The sixth accused identified as Akshay Singh alias Thakur has been sent to judicial custody for 12 days till January 9.
2) Murder charges to be slapped against accused.
3) West Bengal Chief Minister urges for amendment in criminal law to ensure stringent punishment for accused in rape cases.
4) The accused reportedly shifted to separate cells in Tihar jail under high security fearing attacks from other inmates.
5) Delhi chief minister was not allowed to be a part of the peaceful gathering condoling the death of the victim held at Jantar Mantar. She was forced to leave the venue by the protestors who chanted the "go back" slogan to her.
6) Congress general secretary Rahul Gandhi broke his silence over the gang rape and expressed his grief at the death of the victim. He said that his heart goes out to the family of the young girl and millions of young Indians, families who work, hope and pray for a better India. "We as a nation must reflect on the events of the days gone by", he said.
7) Sonia Gandhi also expressed her condolence and said: "Today all Indians grieve as though they had lost their own beloved daughter or sister." "I want to assure you that your voice has been heard. As a woman and mother I understand how you feel."
8) While speaking to Times Now, Ram Jethmalani said: "We should declare this day a day of prayer across the country in order to ensure that women have an equal standing in this country." He added that a monument should be built in the memory of the victim with an epithet recognizing her sacrifice.
9) Post mortem of the Delhi rape victim has been done at Singapore General Hospital and her mortal remains will be brought back to India by a special charted flight of Air India.
10) People gathered outside Indian High commission in Singapore on Saturday to grieve the death of the 23-year-old medical student.