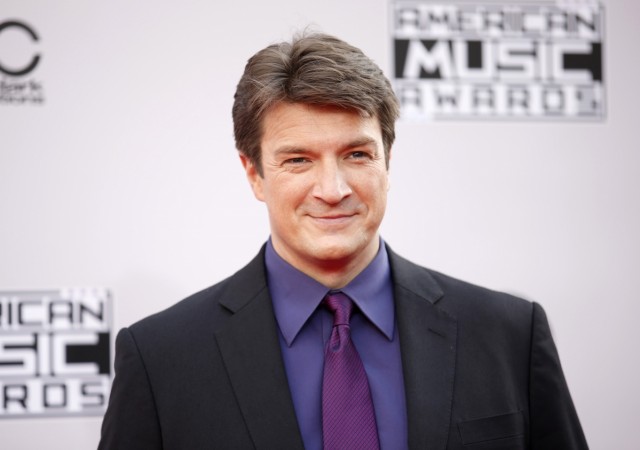 Nathan Fillion, famous for his role as Richard Castle in ABC's "Castle", will celebrate his 44th birthday on 27 March.
He started his career with several theatre and film productions. After moving to New York in 1994, Fillion acted in the soap opera, "One Life to Live as Joey Buchanan", which earned him a nomination for a Daytime Emmy Award in the category of "Outstanding Younger Actor in a Drama Series" in 1996. In 2003, Fillion also appeared as Caleb in the final five episodes of the final season of Joss Whedon's "Buffy the Vampire Slayer".
Before appeaing in crime drama series "Castle", Fillion was known for his portrayal of Captain Malcolm Reynolds in the television series "Firefly". He won a number of awards for his role in this sci-fi television series by Joss Whedon. However, the show was cancelled, but a feature film continuation, named "Serenity", was made.
He has lent his voice to several video games, including Halo 3, Halo 3: ODST, and Halo: Reach and Destiny.
Fillion joined the cast of ABC's "Desperate Housewives" as Dr Adam Mayfair which made him quite popular. In 2009, he starred in ABC's "Castle", which won him 11 awards including the Satellite Award for Best Actor – Television Series Drama.
Interestingly, even though he lives in America, he is a Canadian; and sometimes wears a kilt, the traditional Scottish dress for men. Although he is great as an onscreen actor, Fillion wanted to be a high school Drama teacher, so he trained to be one. However, he left four months before qualifying. In college, he majored in art and minored in drama, while pursuing an acting career on the side.
Fillion, being true to his profession, always performed his own stunts in "Firefly", resulting in multiple bruises and a sprained ankle too.
Meanwhile, in June 2013, Fillion revealed on "Conan" that he had once offered to do some toenail art for his girlfriend. He painted her toenails with superhero icons from DC on one foot and from Marvel on the other. Who knew Nathan had such an amazing hidden talent?