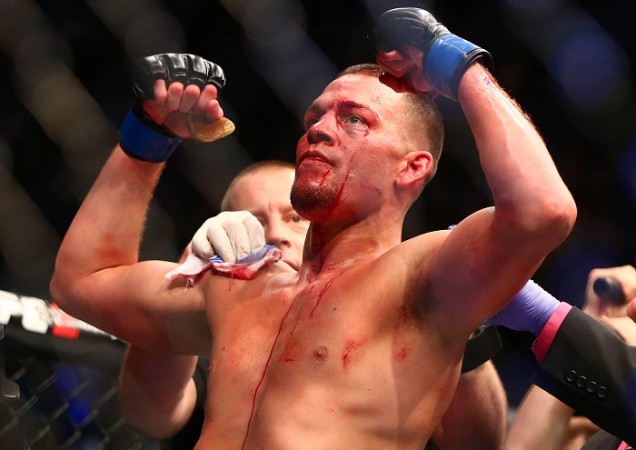 Nate Diaz's last fight in the UFC was at UFC 202 against Conor McGregor in August 2016 and despite losing that fight, an incident during his post-fight press conference was the highlight of the night. Diaz admitted to smoking cannabis through a vape pen right there in front of the media.
During a recent interview with the MMA Hour, Diaz opened up about the whole incident and despite the US Anti-Doping Agency (USADA) hitting him with a public warning; he said it was a good move. Diaz showed up after losing to McGregor all bruised and cut and he was asked about it and said cannabis can reduce pain and inflammation without the psychoactive effects of THC.
Also read: Nate Diaz will not fight Conor McGregor again, pulls out of fight against Tony Ferguson at UFC 213
"It don't matter. I banked out in the cannabis industry from it. ... It was a good move and it was organic. It's CBD. It helps with the healing process and inflammation, stuff like that. So you want to get these for before and after the fights, training. It'll make your life a better place," Diaz said.
Anything associated with cannabidiol metabolites is prohibited by USADA and at that time in-competition window ended six hours after the fight but Diaz was taking to the press within two hours of his bout. The rules have changed: the in-competition window now closes after the completion of the post-fight drug test sample collection.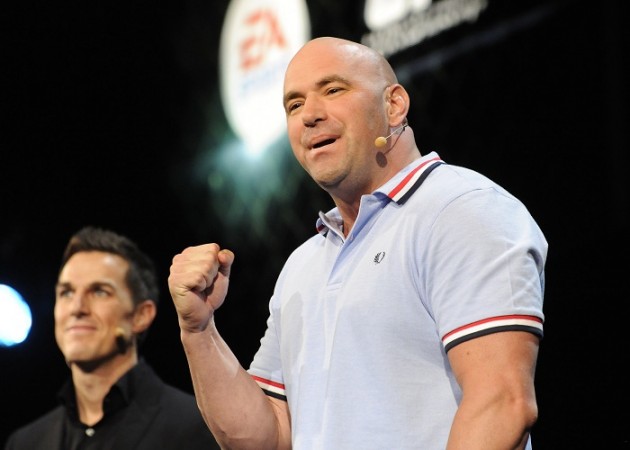 His actions at the UFC 202 post-fight press conference was one of the major reasons why the rules were changed and even though he has not fought since August of last year, Diaz said he is still making money from his marijuana business.
"They tried to give me the cold shoulder and hide me out and let me die off. But it's all good because I'm not gonna die off. I'm still right here in the game. I'm still training harder than anybody. I still got people calling. The f*ckin' cannabis industry is f*cking blowing money out of their mind over here."
During his interview with the MMA Hour, Diaz also opened up about the new UFC owners and admitted that previous UFC owners Lorenzo and Frank Fertitta, along with Dana White, had much more of a concrete plan and vision for the future when they ran the promotion. As for the new owners, Diaz said they don't have any plans at all and were waiting until they finally decide they have to make something big happen to justify their massive purchase.
"No, I'm saying I think that Dana and Lorenzo, I think that they knew what we're doing. I think the guys now are just kind of owning it and sitting back. They didn't have as many plans as Lorenzo and Dana; they were ready for everything, I believe," Diaz said.
"But I think right now they're just winging it, letting it sit, and I think when it's going down, they're going to be like, 'we need something big happen.' Who knows, maybe something major is gonna happen; I don't know."
Check out the whole incident right here.