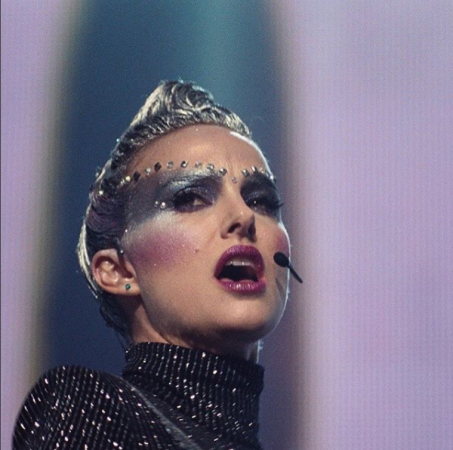 This seems to be the year of musicians, for Hollywood anyway. This awards season has already seen a remake and a biopic tackle the behind the scenes drama of a musician's life. Whether it be the overtly depressing "A Star Is Born" or the fairly glossed over but upbeat "Bohemian Rhapsody." Music and musicians are making a major play for the Oscars this year.
And into that mix, throw in Natalie Portman's "Vox Lux." The trailer alone feels like an incoherent acid trip, but we can't judge a performance from a trailer but we have to say Natalie Portman is giving it her all in this performance, reminiscent of her Oscar-winning performance in Darren Aronofsky's "Black Swan."
Portman in Vox Lux on the surface seems like a tortured artist, but a closer look gives us the truth, she just seems confused. In Black Swan, we had Portman fight to get to the top and in Vox Lux we have Portman who is at the top and doesn't know what to do with it. Portman has made the best of what she has been given, but we have to say, even with all of Portman's gravitas, this performance seems a bit muddled.
Jezebel's Rich Juzwiak doesn't have too many nice things to say about the movie. Here is an excerpt from his review:
"Celeste is made out to be a legend on the scale of Britney Spears, the kind of pop star who's managed relevance as she slides toward her third decade in the industry. She doesn't have a tablespoon of charisma, but even an ocean liner full of it couldn't sell her flat, nasal whine that makes bad songs worse."
Maybe Vox Lux will be the rare miss for Natalie Portman or maybe it could be a surprise awards frontrunner but as things stand, Vox Lux seems to be gearing up for more of the former than the latter.