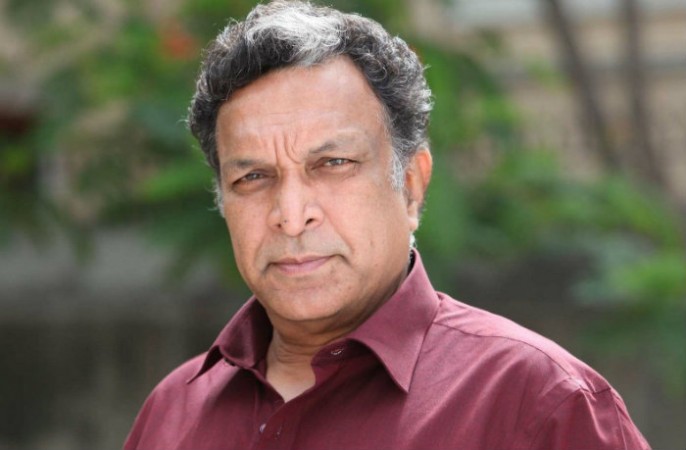 Nassar, the president of the Nadigar Sangam, and actress Radikaa Sarathkumar have reacted to Silambarasan aka Simbu's decision to withdraw his membership from the Nadigar Sangam. Both the actors do not like the "Vinnaithaandi Varuvaayaa" star bidding goodbye to the actors' guild.
The Nadigar Sangam's president has said he has not received a formal letter from Simbu but came to know of his decision through media, IndiaGltiz quotes Nassar as saying. He has mentioned that they will not let Silambarasan leave the actors' guild and will try to amicably solve all the issues with him.
In a different tone, Radikaa Sarathkumar too has asked Simbu not to leave the Nadigar Sangam. She tweeted, "This is not their property, it is our association. They did not support u, but u won. Reconsider do not giv in @iam_str. [sic]"
Simbu had made a shocking announcement on Wednesday, April 20, that he was withdrawing his membership from the Nadigar Sangam. He alleged that the actors' guild did not support him during a crisis and shared his unhappiness over the recently-held celebrity cricket tournament organised by the actors' guild.
It may be recalled that Simbu had unsuccessfully contested for the vice president's position at the Nadigar Sangam as a candidate from Radikaa's husband Sarathkumar's side in a bitter election battle held last October.
However, Simbu is yet to respond to the requests of Nassar and Radikaa Sarathkumar. But if the actor takes a firm stand, he will be the first artiste to withdraw membership in the six-decade history of the Nadigar Sangam.
Meanwhile, the organisation general secretary, Vishal, has posted on Twitter that they have cleared the guild's loan of Rs. 2 crore. He wrote, "Happy to announce that we have cleared the loan amount of 2 crores taken from Isari sir. And I sincerely Thank him for coming forward to bear the initial amount of 9 lakhs. [sic]"
He added, "Nadigar Sangam is clean of debts and our land is Back with almost 8crs in the trust account. 1st time in history of Nadigar Sangam. thank all for this. Gb."