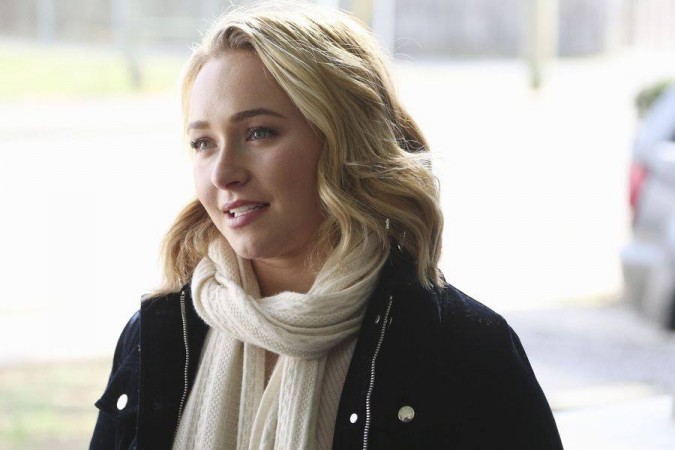 Two series regulars will not be a part of "Nashville," which found a new home after ABC cancelled it, when Season 5 of the country music drama makes its debut on CMT.
CMT head of development Jayson Dinsmore had recently expressed a desire for the entire cast of "Nashville" to be a part of Season 5. But according to a new TVLine report, Will Chase and Aubrey Peeples, who play Luke and Layla respectively, have decided to part ways with the show.
How these characters will exit is not immediately known, but both Luke and Layla's storyline had come to a standstill in the previous season. As TVLine noted, Luke's Season 4 storyline just involved him sticking up for Will Lexington when he was attacked for being gay, and Layla's storyline ended after Avery discovered her plan to ruin his relationship with Juliette.
Based on reactions online, it looks like viewers won't miss these characters. "Those characters needed to go (along with a few others)," one fan wrote. "Way too many characters and storylines. I liked Luke at the beginning, but he served no purpose after a while. Layla was just plain crazy. Good riddance."
Another echoed similar sentiments, writing: "I'll miss Layla even though she disappointingly was a terribly written character til the end. I'll miss what they could have done with her and the lovely, talented Aubrey Peeples. Won't miss Luke at all."
There is no word on when "Nashville" will air on CMT, but according to reports production is all set to begin. Season 5 will have Marshall Herskovitz and Ed Zwick as showrunners.
ABC cancelled "Nashville" after its Season 4 finale and fans of the show immediately started an online petition urging other networks to pick up the music drama.
"CMT heard the fans. The wave of love and appreciation they have unleashed for Nashville has been overwhelming," Brian Philips, president of CMT, said in a statement announcing the network's decision to take up the series, reported E!Online. "Nashville is a perfect addition to our evolving line-up of big music specials, documentaries, and original series. We see our fans and ourselves in this show and we will treasure it like no other network. Nashville belongs on CMT."