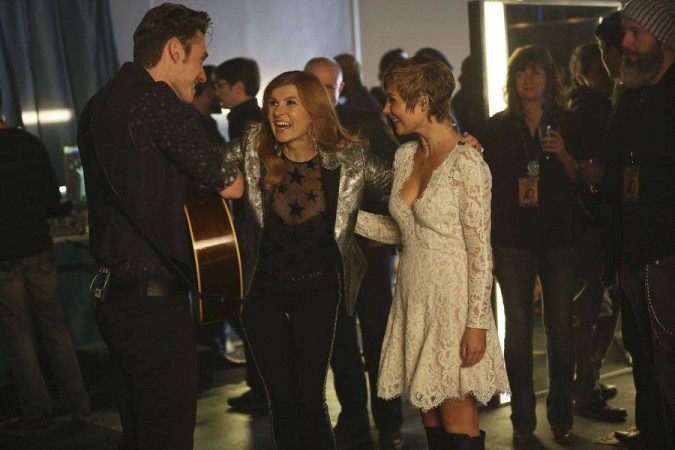 It has been a tough year for country music drama "Nashville." After ABC refused to renew the show for yet another season in May, the fate of the drama was left hanging for a while before strong social media campaign resulted in CMT picking up the show.
The brains behind the show also decided to end Season 4 on a cliffhanger that saw Juliette's plane missing when she was heading back to her estranged husband. The cliffhanger succeeded in retaining fans' interest in the show, and viewers launched a social media campaign urging several networks to pick up the show after ABC announced its decision to part ways with "Nashville." With CMT, "Nashville" has found a new home and a new season will premiere in December.
Not much has been revealed about the plot of the new season, but it is likely that the show will pick up from where it left off and reveal whether Juliette survives. Even if the new season starts with a time-jump, it's safe to assume that fans will be clued into what happened to Juliette through flashbacks.
Elsewhere in the season, viewers will get to see the decline of the music business and how it affects the key characters, revealed show creator Callie Khouri.
"One thing I would like to deal with is the collapse of the music business and just how hard it is," Khouri explained at a Tennessee Screenwriting Association seminar. "This stuff is really hard. You can't just put out a record and suddenly it's No. 1 and all of a sudden they're big stars. That's not how it happens. So, I think we are going to deal more with the struggle of it. I think that's a truer representation of what's really going on. And I think the public should be aware of the fact that what's common practice out in the universe paying for Spotify or Pandora is bankrupting the music industry."