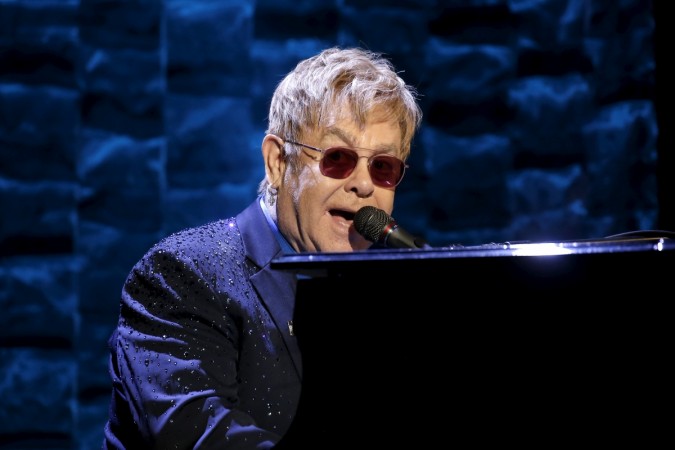 It looks like Rayna and Deacon are finally done with each other, and the upcoming episode of "Nashville" will see the couple making a difficult decision regarding their future.
In the promo for Wednesday's episode titled "It's Sure Gonna Hurt," Deacon is heard saying that he is the screw up of Rayna's life and she questions if he's going to leave yet again. The previous episode saw Deacon moving out and he even attempted to take to drinking to wash away his frustration with life. A phone call from Rayna brought him back to his senses, but it looks like he is ready to walk away from their relationship.
The episode will also see music legend Elton John appearing as himself, and thanks to Autumn Chase, Gunnar Scott will get a chance to sing with his idol. As for Scarlett, she has a mental breakdown when she goes to star in the headphone commercial.
Elsewhere, Luke will attempt to promote his career by appearing on "The View." But a family emergency will crop up and that will require his immediate attention. While it's not clear what the emergency is, speculations are rife that it has something to do with Keean Johnson's character Colt. He hasn't been ever since he enlisted in the Army.
The official synopsis for the episode, according to Spoiler Guide, reads:
After nearly two decades, Rayna and Deacon face the facts of their storied and often tempestuous relationship. Scarlett makes a startling self-discovery in between tour dates while Gunnar performs with one of his idols, rock-music legend Sir Elton John, who guest stars as himself. Luke stops by "The View" to trumpet a worthy cause—before a family emergency pulls his focus. Elsewhere, Juliette struggles to make a connection, and Layla launches her album at The Bluebird.
In other news, ABC recently announced that it has cancelled "Nashville" and the last episode of the season will air on May 25. "Nashville" will be replaced by "Designated Survivor."
"Nashville" airs Wednesdays on ABC.