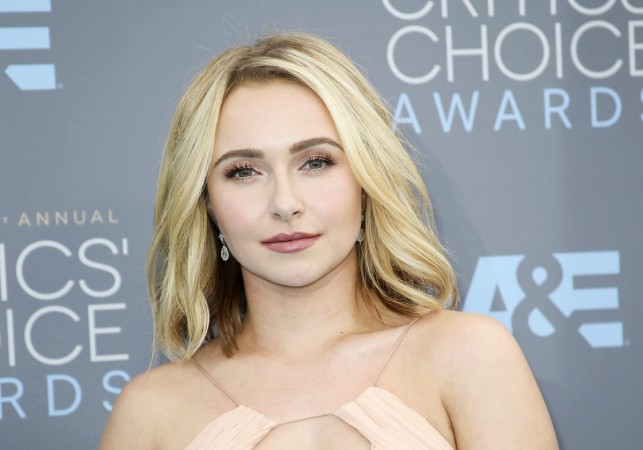 Wednesday's episode of "Nashville" is sure to be an explosive one as the promos indicate that Juliette will learn the truth about Avery and Layla's relationship, and she isn't going to stay quiet.
As the previous episode showed, Juliette has been harbouring hopes of a reconciliation with Avery and she even told her husband that she was sure they could go back to how things were. But Avery seemed doubtful and said that he did not want his heart broken once again. However, his encounter with Juliette seems to have pushed Avery into Layla's open arms, as later that night he went over to Layla's hotel room and kissed her, despite telling her earlier that they were better off as friends.
In episode 18 titled "The Trouble with the Truth," Juliette will find the duo kissing and go ballistic. She will also accuse Layla of trying to seduce her husband. Actress Aubrey Peeples, who plays Layla, recently previewed what's in store for her character as the season winds up and said that fans can expect more drama.
"Layla's music career is starting to take off. She has a lot more music coming out, I got to sing a lot more songs this season so I think that things are looking up in her musical career," Peeples was quoted as saying by Enstarz. "But in her personal life, lots of drama is still going to happen before the end of the season."
The synopsis for "Nashville" Season 4 episode 18 (via Spoiler TV) reads:
Rayna and Deacon fight to regain the trust of a determined Maddie as she seeks independence, but their efforts are undermined by someone they thought was an ally. Scarlett and Gunnar disagree on the history of their musical partnership during a press interview. Luke tries to do the right thing for an artist he admires, but it ends up backfiring. Country music star Kelsea Ballerini performs "Peter Pan" in a guest appearance as herself.
"Nashville" airs Wednesdays on ABC. Click here to watch the episode live.