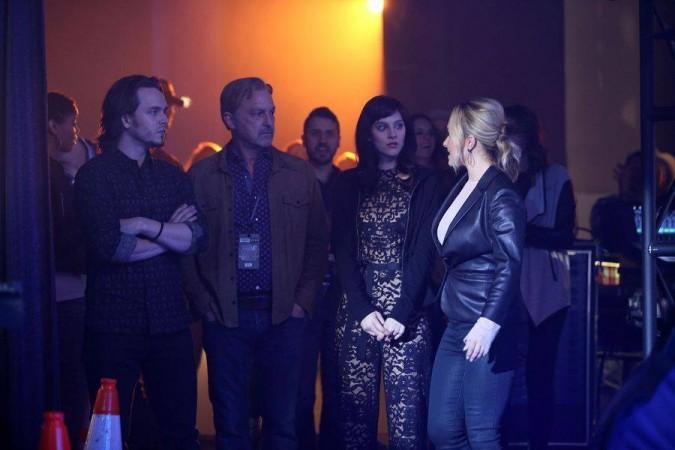 "Nashville" fans are finally happy that their favourite Juliette is back with a bang, and how. The country singer is tasting success again and now, Season 4 will move forward showing how she tries to get her relationship with Avery back on track and how Layla will not be quite happy with that. Also, Rayna and Deacon will be seen dealing with Maddie's rebellious behaviour.
CLICK HERE to watch "Nashville" Season 4 episode 17, live. To watch "Baby Come Home" later online CLICK HERE
In episode 16 we saw Maddie ran away from home to be with Cash, who has been a bad influence on her. Then, Rayna goes to Cash's to get her back. On the other hand, the focus was strong on Juliette, Avery and Layla as well. Juliette gets really jealous when she sees Avery and Layla rehearsing and wants to make her relationship work. Riff is found in the hospital and Luke realised that he will need a replacement. So during the show, to everyone's shock, Juliette announced that she is going to replace Riff on tour. And this meant her spending more time with Avery and Layla.
In episode 17 we will see how Maddie wants to set herself free from Rayna and Deacon, and the couple will be trying hard to convince her to stay. According to the synopsis of "Baby Come Home" Rayna and Deacon seek help from Teddy to make Maddie come back home. It is expected that she will be given the freedom to be by herself and soon she will realise that it's not easy.
Meanwhile, the Juliette-Avery-Layla love triangle might get ugly as Layla will not be very happy with Juliette's success and her moves towards Avery to reconcile. The promo of the upcoming episode shows Juliette trying to rekindle her relationship with Avery, and her success during her tour will trigger Layla's jealousy, personally and professionally. In one of the scenes, Juliette is seen asking Avery if something is happening between him and Layla, and then begs him to give their relationship another chance. "If we work together, we could rebuild what we had," she is heard requesting.
Plot synopsis for "Baby Come Home" (via TV Guide) reads: "Rayna reaches out to Teddy to help bring Maddie home and avoid escalating things in court. Meanwhile, Juliette's success on tour and advances toward Avery win her no favors with Layla; and Luke uses a talk-show appearance to try to bolster Will's career."
"Nashville" Season 4 episode 17, titled "Baby Come Home," will be aired on ABC at 10 p.m. on April 27.