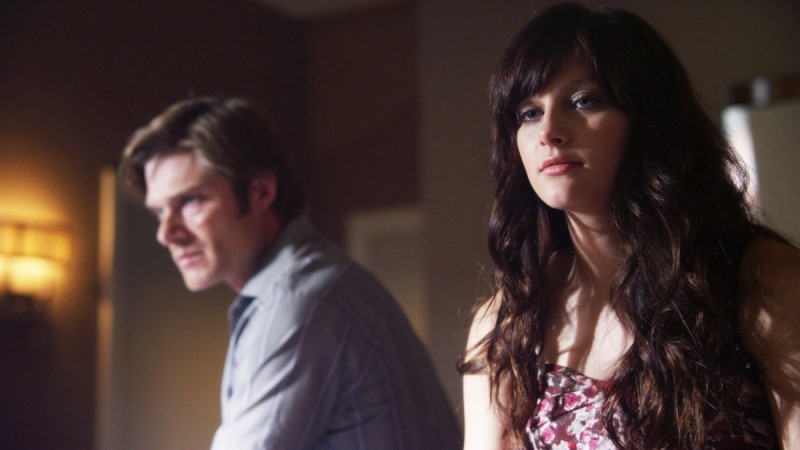 "Nashville" Season 4 gets back to bringing down a lot more drama by introducing new characters and relationship twists. While the last couple of episodes witnessed some new faces shaking things up a bit in the plot, in episode 13, fans may see some new romance blooming.
CLICK HERE to watch "Nashville" Season 4 episode 13, titled "If I Could Do It All Again" live. To watch it later online CLICK HERE
In episode 12 we saw a new character named Vita showed up at Beverly and managed to impress Deacon and Rayna with her singing. But she seemed to have a dark past as she even got arrested for felony. And to make things worse for Rayna and Deacon, it came out that even Deacon's business partner Frank wasn't sure about her. He disliked her so much that he even accused her of stealing $500 from the till.
"How Does It Feel to be Free" also focused on the drama between Avery and Juliette. Avery visited his wife in the rehab to get the divorce papers signed, but she refused to meet him. He asked her to go public with the divorce news within 24 hours and she made that announcement. Meanwhile, Avery went back to work with Layla on her album and confided in her where Juliette is and about the impending divorce.
It looks like episode 13 will also mainly focus on these two plots. While Avery and Layla will continue working together, Rayna on the other hand, will still be trying to sign Vita. The synopsis of "If I Could Do It All Again" teases that Deacon and Frank will have a huge clash about signing Vita and Frank will end up taking a very hasty decision that could change everything. On the other hand, Luke and Riff get all excited and plan a tour, but Luke soon realises that Riff isn't ready for it.
The promo of the upcoming episode also shows a growing intense chemistry between Avery and Layla as they are seen exchanging flirty looks during a performance. It seems like Avery and Layla have come closer to each other ever since their heart-to-heart talk in the previous episode. The storyline is kind of hinting towards a possible relationship.
But there is no denying that Layla is keeping secrets of her own and has some ulterior motives. Now, is she using Avery to hurt Juliette? We already know that Layla lost the man she loved the most, Jeff, who died saving Juliette's life.
Plot synopsis for "If I Could Do It All Again" (via TV Guide) reads: "Luke regrets being hasty about planning a tour with Riff and thinks Riff's not ready for the road. Elsewhere, Deacon and Frankie disagree about Vita, and Frankie's actions could cause trouble."
"Nashville" Season 4 episode 13 titled "If I Could Do It All Again" will be aired on ABC, March 30 at 10 p.m.