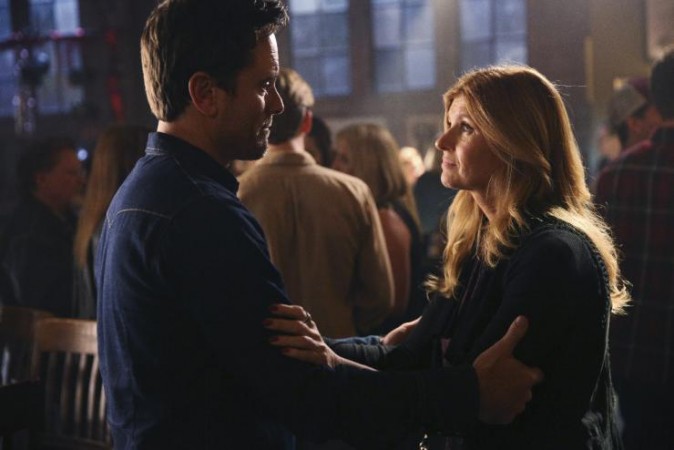 "Nashville" Season 4 is just two weeks away from its midseason premiere, and it looks fans are looking forward to the most awaited wedding of the season. ABC's drama went on a long break after it aired the midseason finale Episode 10, "We've Got Nothing But Love to Prove" Dec. 9, 2015. The network has confirmed it will return March 16, 2016, with the season's new episode, and has also released a new synopsis for it.
It looks like "Nashville" fans are in for a romantic treat when the series returns next month with the all-new midseason premiere episode "Forever and For Always". While the recently released promo teased a lot of mushy stuff as it took viewers through the ups and down of Rayna and Deacon's relationship over the years, before they say "I do," now, the new synopsis reveals the couple's wedding plans may not go as smoothly as seen in the two-minute clip.
According to the new synopsis, Rayna and Deacon's wedding plans will go haywire when paparazzi ambush their rehearsal dinner, forcing them to change the entire plan and venue at the last minute. The summary also teases that this intrusion will leave Deacon hot-headed and upset.
The synopsis also hints that Juliette might not attend the wedding, putting her husband Avery in a spot in front of the media, and he may have to lie about her whereabouts.
The new synopsis (via Broadway World) reads: "When the loving couple are ambushed by paparazzi after their intimate rehearsal dinner, Deacon's hot-headed reaction casts a pall on the plans and forces a change of venue. Meanwhile, wedding guest Avery is struggling to keep up with the lies Juliette is forcing him to message to press in her absence."
"Nashville" Season 4 is on a midseason break and will return with Episode 11 March 16, 2016. For more information on the upcoming episode and live-streaming details, don't forget to check back here.