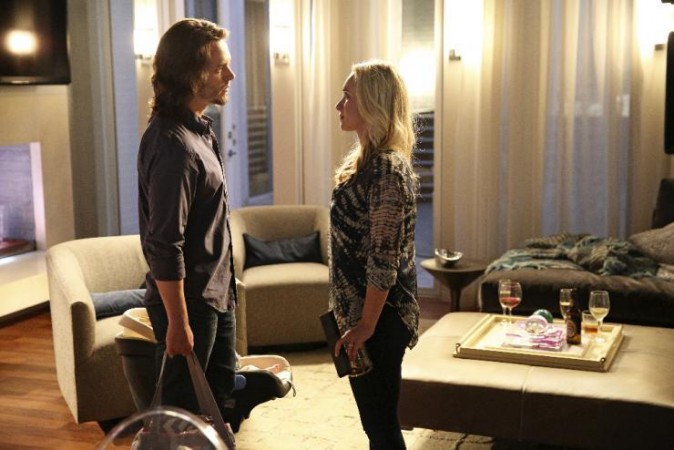 "Nashville" Season 4 continues to enjoy its long midseason break. ABC's drama went on a hiatus after airing Episode 10, "We've Got Nothing But Love to Prove," on Dec. 9, 2015. While many fans thought that their wait was over, it looks like they will have to wait a bit longer as the network has pushed its midseason premiere dates. The new "Nashville" episode was supposed to be aired on Feb. 3, 2016, but ABC has now confirmed that they will air Episode 11 only on Mar. 16, 2016.
The midseason finale mainly focused on two most important couples Rayna-Deacon and Avery-Juliette. And "We've Got Nothing But Love to Prove" ended by teasing that relationship dynamics will drastically change for these two couples when the show returns for the second half.
While engaged Deacon-Rayna are expected to tie the knot in Episode 11, it's still not clear whether Avery will take Juliette back into his life. In the midseason finale we saw that Emily convinced Avery to give Juliette another chance for the sake of Cadence. Avery agreed to give Juliette visitation rights, but at the same time, he told that he doesn't trust Juliette because he thinks she is being manipulative.
And it looks like bad news continues to break down Juliette in the midseason premiere episode. The showrunners had earlier teased that Juliette's return from the rehab is confirmed in Episode 11. But now, various reports have speculated that her return doesn't necessarily mean that she would reunite with her husband Avery.
Going by various spoilers and reports on the web, it looks like Avery will have a new love interest in the upcoming episode. He will meet a woman, played by "Boardwalk Empire" alum Meg Steedle. She will apparently play a single mom, with whom Avery will immediately hit it off, after a charming first encounter.
We will know whether this meeting will shape up into something more serious or whether Avery-Juliette are actually headed for an extended breakup, only when "Nashville" Season 4 returns after its break.
For more information on the upcoming episode and live streaming details, don't forget to check back here.