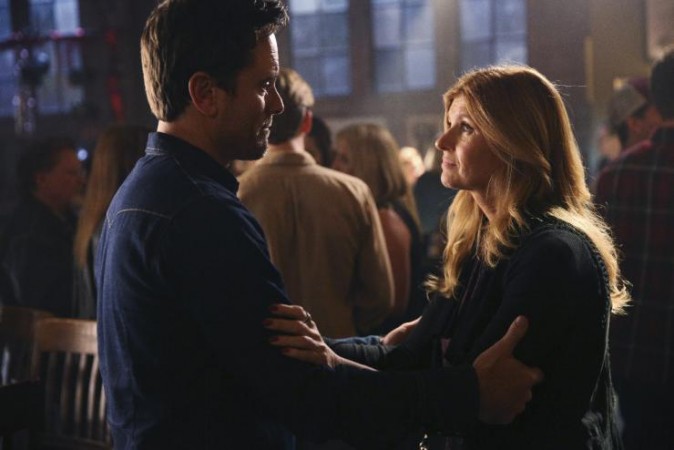 "Nashville" Season 4 is just a week away from its midseason premiere, and as the date draws closer, speculations and spoilers are going viral on the web. ABC's drama went on a long hiatus after it aired the midseason finale Episode 10, "We've Got Nothing But Love to Prove," Dec. 9, 2015. The network has confirmed it will return March 16, 2016, with Episode 11, and that it would feature the much-awaited Rayna-Deacon wedding.
According to Spoilers Guide, Episode 11, "Forever and For Always," will set the tempo for a dream wedding for Rayna-Deacon, and it is something viewers have longed for since the previous season. The synopsis on the website teases the episode will also feature music performances by show-regulars. But it also said not everything will fall in place smoothly. Apparently, the couple will be ambushed by paparazzi after their rehearsal dinner, which will upset Deacon, leading to changes in the wedding plans, including the venue, at the last minute.
The plot synopsis for Episode 11 (via Spoilers Guide) reads: "It's the wedding viewers have longed for when Deacon and Rayna tie the knot, complete with captivating music performances by series regulars Charles Esten, Clare Bowen, Sam Palladio, Lennon Stella and Maisy Stella as well as cameos by Jay DeMarcus of Rascal Flatts and singer/songwriter Jim Lauderdale portraying themselves. When the loving couple are ambushed by paparazzi after their intimate rehearsal dinner, Deacon's hot-headed reaction casts a pall on the plans and forces a change of venue. Meanwhile, wedding guest Avery is struggling to keep up with the lies Juliette is forcing him to message to press in her absence."
Meanwhile, Entertainment Weekly has made shocking revelations about how Deacon may actually run from the wedding, leaving Rayna alone at the ceremony. According to the website, Maddie and Daphne will be the cause for Deacon's action. Maddie and Daphne will apparently get cold feet and their concerns will freak Deacon out, causing him to run away from his own wedding.
The website also teased a long-kept secret would be revealed at the ceremony.
"Nashville" Season 4 is on a midseason break and will return March 16, 2016, with Episode 11. Don't forget to check back here for more information on the upcoming episode and live-streaming details.