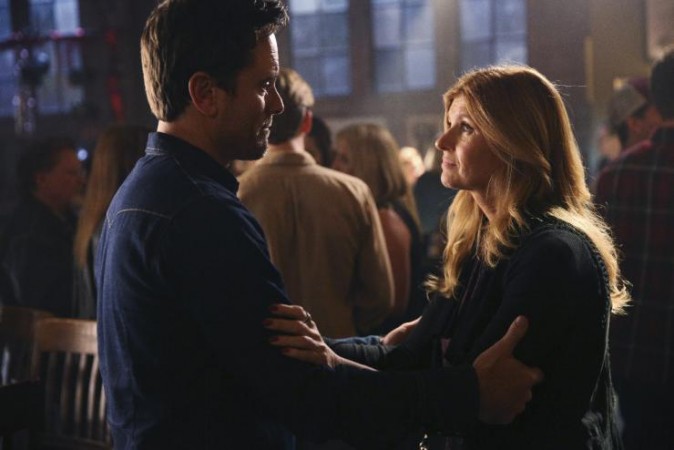 Country music drama "Nashville," which was cancelled by ABC after Season 4, will make its CMT debut next year. The premiere will be a two-hour special that will air on Jan 5, at 9 pm EDT, the cable network announced on Wednesday.
Season 5 will have two new showrunners -- Ed Zwick and Marshall Herskovitz – and it will see Connie Britton, Hayden Panettiere, Charles Esten and Jonathan Jackson returning. But it looks like Britton will be a part of the show only for a short while. Reportedly, the actress has only signed on for 10 episodes of the new season, and understandably, fans aren't pleased.
"Why bother with this show if the biggest star on the cast wants out? I like Juliette but Rayna leaving would pretty much kill the show. She needs to be with Deacon," noted one fan. Yet another fan echoed similar sentiments, writing: "I don't see the point in continuing if Connie Britton is only signed for 10 episodes and wants out."
Besides Britton, two series regulars have also exited the show. Will Chase and Aubrey Peeples, who play Luke and Layla respectively, have decided to part ways. How these characters will exit is not immediately known, but both Luke and Layla's storyline had come to a standstill in the previous season. As TVLine noted, Luke's Season 4 storyline just involved him sticking up for Will Lexington when he was attacked for being gay, and Layla's storyline ended after Avery discovered her plan to ruin his relationship with Juliette.
As for the plot, Season 5 will deal with the cliffhanger that left many wondering about the future of Juliette and Avery. The divorced couple was on the verge of a reconciliation when Juliette's plane went missing. Although the show had a happier ending, it went ahead with the cliffhanger to make the show attractive to potential buyers.