NASA has cleared speculations spread by conspiracy theorist Alex Jones during his radio talk show Infowars. Jones' latest revelation was that the prestigious space administration had child slave colony on Mars.
The revelation came when Jones invited Robert David Steele to his radio show as a guest. According to Steele's Wikipedia page and website, he is a former clandestine services case officer at the Central Intelligence Agency (CIA) and author of various books.
Reports state that Steele was also the Reform Party candidate for a brief period during the United States Presidential Elections in 2012.
Steele, on Jones' show, reportedly mentioned that NASA had established a colony on Mars where they shipped kidnapped children over a 20-year space ride! Jones, however, did not touch on the fact that during the 20 years ride, those children would no longer be kids.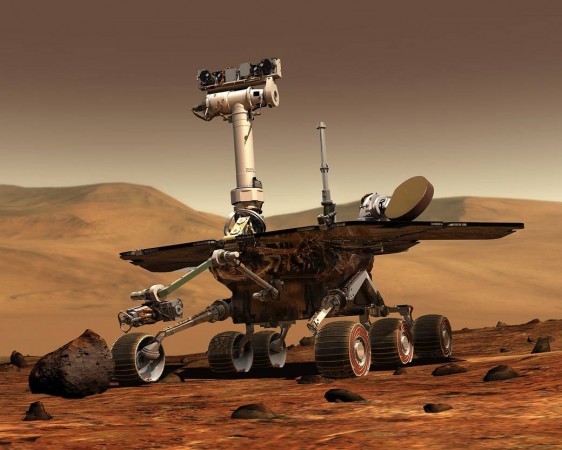 Steele added another ludicrous allegation that once these "kids" are shipped to Mars, they have no alternative but to become slaves in the colony set up by NASA.
He also added that NASA, along with enslaving children, also murders some of these kids for their blood and bone marrow, after first terrifying them so that there is enough adrenaline in their blood. Steele said that, to him, this amounted as paedophilia which is performed on 20-plus kids.
The Infowars guest also alleged that NASA's other machinations includes shutting off space probes, whenever in the vicinity of the slave camps so that the rest of the world doesn't see them.
NASA rubbished the claim and denied all such allegations.