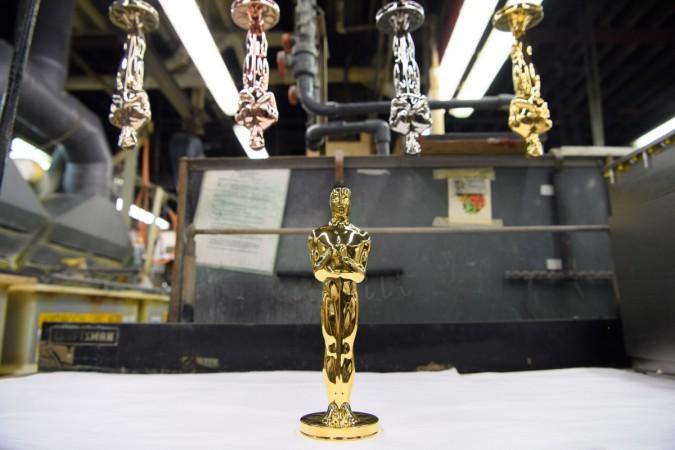 The shiny Oscar trophies that were given to the winners at the Academy Awards on Monday were special. The coveted trophies were coated in the same gold that is used by NASA's space telescopes to observe distant galaxies.
Brooklyn-based Epner Technology, which largely takes credit for the shine in this year's Oscar trophies, used a unique gold coating technology that it has developed jointly with NASA. The company, which has been working with the federal space agency since 1970s, perfected the technique doing aerospace work in the 1990s.
While Epner has been working with varied commercial clients for decades, its years of association with NASA helped it shake hands with a new client, the Academy of Motion Picture Arts and Sciences in 2016. The academy was fascinated that Epner' plating technique, which had been used for gold in space for over 30 years, would give the Oscar trophies a shine that would never wear off.
The Oscar trophies have so far been cast in a tin alloy which is then plated with gold. Although the trophies produced in this method shine, the gold coating doesn't last for long.
"We guaranteed that our gold coating will never come off," company president David Epner said in a statement, offering a lifetime guarantee to replate, for free, any Oscar trophy that starts to show wear.
Gold is considered to be very useful in space because of its ability to reflect infrared wavelengths of light that help powerful telescopes detect an extraterrestrial object from very far away. Thanks to its motionless behavior, gold also doesn't oxidize, meaning that it doesn't tarnish because of the effect of oxygen on it.
Although vapor deposit is considered as the most common gold coating method, it makes the metal to lose some of its reflectivity. Telescope designers, therefore, wanted a gold-plating method that can help gold maintain its reflectivity while also remaining extremely durable at the same time.
The hunt for such a gold coating method took NASA to Epner Technology, which had claimed its gold would never flake off. Although NASA was hesitant at the beginning, Epner eventually managed to walk the talk.
Based on NASA's request, the company also improved its electroplating process called Laser Gold, which later led to better reflectivity on a gold-plated mirror for the Mars Orbiter Laser Altimeter, without losing strength.
"Epner Technology's proprietary 24 karat gold process, Laser Gold, achieves the theoretical IR reflectivity and ultra-low emissivity of a pure gold," the company said on its website. "Specified by NASA for thermal control of instruments, Laser Gold is aboard virtually every spacecraft from the earliest GOES weather satellites to the infrared cameras on the Hubble and the James Webb Space Telescope."