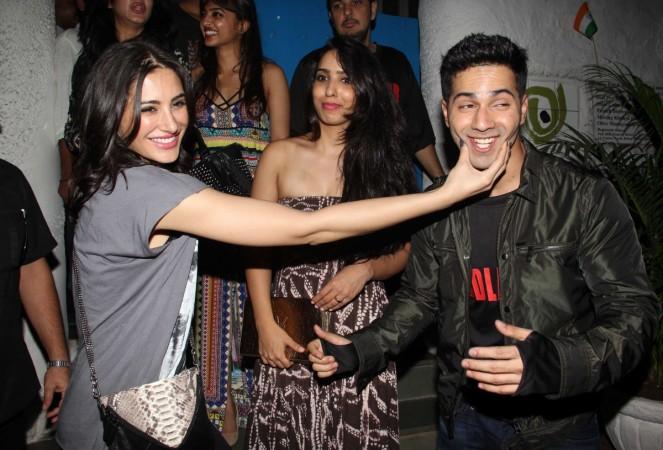 Nargis Fakhri who was allegedly linked with her "Main Tera Hero" co-star Varun Dhawan, has rubbished such reports.
The actress cleared the air that she is romantically linked to herself and nobody else.
"What? No way dude. Oh, really it's been written? I haven't read that. I don't have any idea about that. People just right stuff, right. That's hilarious," (sic) The Times of India quoted Fakhri in an interview.
The dating rumours surfaced after Fakhri broke up with her long time boyfriend Uday Chopra. Long distance relationship was supposed to be the reason why the duo separated.
Another reason for their breakup was that Fakhri apparently wanted to focus on her career while Chopra wanted commitment.
Later, the actress was also linked to "Kick" star, Salman Khan. However, no confirmation was made regarding the same.
But the leggy lass' close association with Dhawan has recently been the talk of the town after the duo were spotted together on several occasions ever since they worked together in "Main Tera Hero".
Even during the wrap up bash of Dhawan's upcoming film, "Badlapur", Fakhri was the special guest of the party. Not just that, the duo was spotted getting cozy with each other during the whole night.
However, the 34-year-old clarified that Dhawan is her only good friend from the industry and such dating stuff has no truth in it and hence should not be believed.
"There was a rumour that I was dancing with another actor all night long in a party when I hadn't even seen that person. No offence, but people just write stuff," said the "Rockstar" actress.
Further, the model turned actress mentioned that Indian boys should be creative and not fanciful while dating girls. Boys should do something nice, have conversations while dating and should not expect anything in return.
"I had one good date in New York. The person picked me up on my doorstep. Took me to hotels and nightclub and dropped me at my home. Can you imagine? That was the most memorable date I ever had and to me I keep that standard. You can't go any lower than that," she said while speaking about her standards.