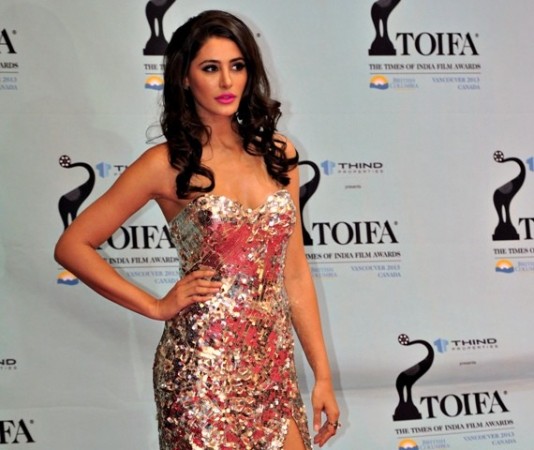 Bollywood actress Nargis Fakhri has been dropped from Akshay Kumar starring film over her preference for Hollywood project.
The "Rockstar" actress was finalised to feature opposite to Akshay Kumar in the remake of the classic comedy "Shaukeen" (1982). Fakhri underwent dance classes and even took Hindi diction training for the film.
But the actress finally had to part with the Bollywood film at the eleventh hour owing to schedule clashes with her Hollywood flick.
"Nargis had confirmed her dates, but then, all of a sudden, she called up from London requesting us to adjust our schedule so she could accommodate a Hollywood film which required her dates between 20-27 April. We obliged, but two days later, she told us that she would need another three-four days as the schedule of that film has got stretched," Murad Khetani, the co-producer of "Shaukeen" told Times of India.
Since the entire cast including Akshay Kumar, Anupam Kher, Annu Kapoor were flown for a Mauritus shoot, the unavailability of Fakhri led the producers to take the final call.
"I could not have asked the team to wait for me. Though it is heartbreaking, I had to let the film go. I was really excited at the prospect of working with the team of "Shaukeen" and especially Abhishek Sharma, who is a terrific director. However, the bond with the team and the film remains. I wish them the best," confirmed the 31-year-old of her dissociation from the project to the tabloid.
The development further indicates that the actress' priority at the moment is Hollywood.
"Nargis made it clear that the Hollywood film was her priority," affirmed Khetani.
Looks like the actress is comfortable in concentrating on her American film career just like her alleged boyfriend Uday Chopra, who is presently lodged in Los Angeles with an aim to expand Yash Raj Films' (YRF) reach internationally.
Meanwhile, Fakhri's last minute exit has left the filmmakers in a tight spot. The producers have now approached Shraddha Kapoor for the role and the "Ashiqui 2" actress is said to have green lighted the project, reported Bollywood Life.
(Edited by Anu James)