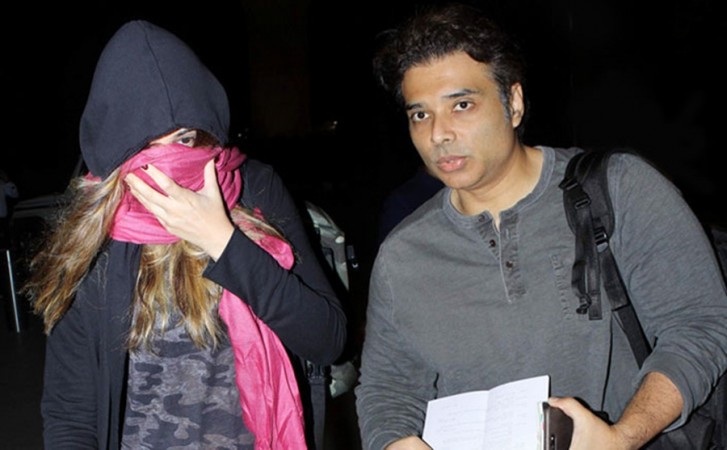 Nargis Fakhri's recent visit to Yash Chopra's Juhu bungalow gave rise to speculations of a possible reconciliation with her former boyfriend Uday Chopra after their break-up.
During her visit, she also met the actor's mother Pamela Chopra, giving fodder to rumours that the Nargis and Uday are getting married in 2018. However, Nargis' spokesperson has denied all the reports that have been doing the rounds in the tinsel town.
"Nargis is in Mumbai for a brief period only and has meetings lined up with a music label for her upcoming single with American rapper-singer, Snoop Dogg. There will be several other meetings for upcoming projects as well. Nargis is presently based out of New York and not Mumbai," Nargis' spokesperson told Mumbai Mirror.
Reports also suggested that Nargis and Uday have been living in together for quite a while now since the actress often keeps flying between New York and Mumbai at regular intervals.
Commenting on Nargis' regular meetings and dating Uday, a source close to the couple clarified that the couple are not together anymore but still hangout as only friends.
"Nargis meets Uday whenever she is in Mumbai but they are not together anymore. After meeting with the Chopras, she went to a slumber party with her girlfriends, Alliaa Al Rufai, Smita Lasrado and Sanjana Sippy, who are also in Mumbai for work. The girls binged on continental delights and wine. In the morning, Nargis left for a television shoot at a suburban studio. She heads back to New York by the end of the week," the source said.