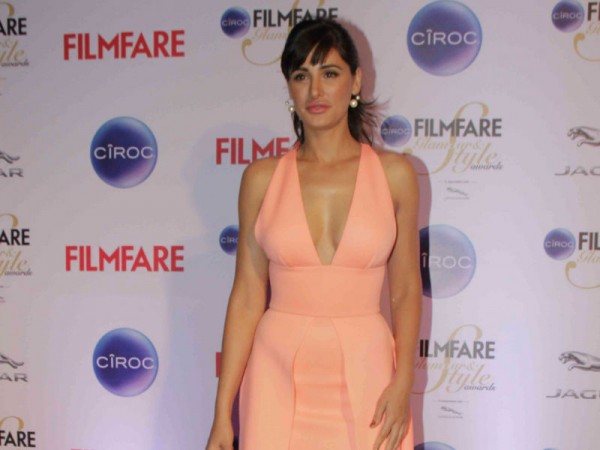 There were reports that Nargis Fakhri had left India for New York after her rumoured boyfriend Uday Chopra had refused to marry her. However, the actress' spokesperson has denied the buzz and said Nargis has gone to the U.S. over health issues.
Reports had said Nargis suffered a nervous breakdown after Uday called off the marriage, and thus, the actress had moved back to New York, leaving all her upcoming movies and projects in a fix.
Nevertheless, Nargis' spokesperson has now cleared the air and said the actress has sustained multiple injuries and will return after undergoing proper treatment. "Nargis has been extremely overworked working on three films simultaneously over the past year. For someone who is used to doing one film at a time, this was quite a bit for Nargis. In addition, she has been unwell right through the 'Azhar' promotions with multiple injuries — torn hamstring, anterior knee ligament thinning and mild socket dislocation along with burning of the stomach lining due to lead and arsenic poisoning," her spokesperson told Indo-Asian News Service.
"She has no plans to leave B-Town and will be back to sets to complete the pending patchwork for her film 'Banjo' in the second week of June. In addition, she has already agreed to two projects for 2017 before she left and will complete the paperwork when she's back. That coupled with her brand commitments that extend over multiple years, is testament of her being here to stay for good," the spokesperson added.
The report also quoted "Housefull 3" producer Sajid Nadiadwala as confirming that Nargis had left the country due to her health issues and not due to her reported differences with rumoured boyfriend Uday Chopra.