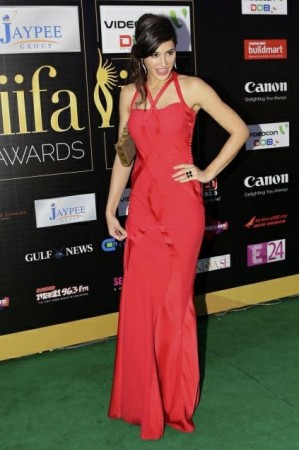 Actress Nargis Fakhri recently created quite a stir with her unceremonious departure from the Akshay Kumar film for her Hollywood project.
The actress is in news for her international project which reportedly will star big names of the industry and will have her playing a significant role.
"She (Nargis) will be seen as a sexy agent in a Fox production starring Jason Statham of "Transporter" fame and Melissa McCarthy who was last seen in "The Heat"," a source told PTI.
Even though the length of the actress' role is yet to be ascertained, the film will be directed by Paul Feig of "Brides Maids" (2011) fame.
And now it has come out that Fakhri's last minute exit has led the filmmakers to approach "Aashiqui 2" actress Shraddha Kapoor for "Shaukeen" remake.
"Talks are on with Shraddha, but nothing is finalised," sources informed PTI on the development.
Meanwhile, the film's lead actor, Akshay Kumar, is allegedly furious at the "Rockstar" actress for her unprofessionalism.
The "Special 26" actor had reportedly suggested the actress for "Shaukeen," when she was at a low phase after being panned for her damp performance in her debut film "Rockstar." The star had even offered her a three-film deal with his production house.
By leaving out "Shaukeen" at the end moment, despite making a prior commitment, Kumar feels Fakhri has showed immense disrespect and unprofessionalism on her part.
However, the actress has tried to play safe on her part, as she stated that since the dates could not be reworked, she had to let go off the Bollywood film unwillingly.
"I was very excited about "Shaukeen" and we had been preparing for a while now. There was another opportunity in the pipeline and we tried to work out the dates, so that I could be a part of both, but the dates were clashing. I couldn't have asked the team to wait for me, so it's heartbreaking, but I had to let the film go," Nargis told PTI.