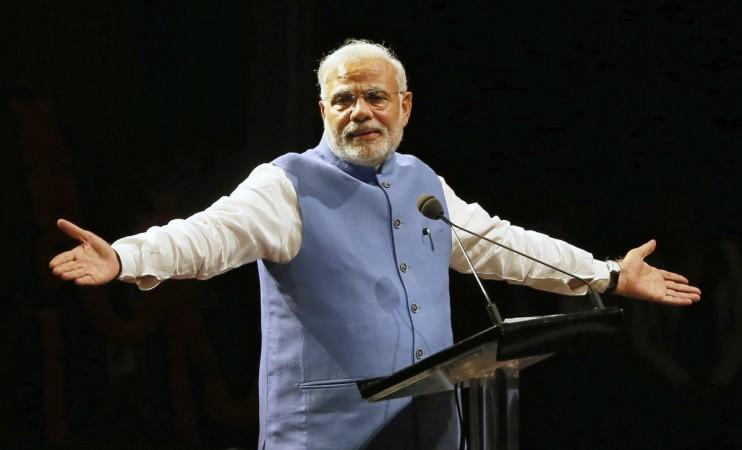 A leading Singaporean press group has named Indian Prime Minister Narendra Modi "Asian of the Year" for zeroing in on India's development and highlighting the potential of the country in other parts of the world.
Singapore Press Holdings Limited, which publishes The Straits Times said, "Despite being relatively new to the job, he has already made a mark on Asia, reaching out to neighbours and receiving national leaders including Xi Jinping of China and Tony Abbott of Australia," reports The Indian Express.
"Mr Modi has got India and the world excited about his country's prospects again," said Warren Fernandez, editor of the daily.
"He has given his people a renewed sense of direction and purpose, and there are hopeful signs that he is minded to using his strong mandate to good effect in one of Asia's major powers. We wish him and India every success."
Modi's highly successful visit to Japan for a summit with Prime Minister Shinzo Abe; his 'Make in India' campaign; desire to cut through the red tape; and support for foreign investments attracted a fair bit of attention.
"Economists project that as early as next year, India could pick up the growth baton from China. Given its huge market, its travellers who fill up hotel rooms and cruise ship cabins from Singapore to Sydney, its hunger for capital goods and commodities, a resurgent India will be a boon for the region and the world," the editors said.
Every December, editors of the Singapore daily pick an Asian whose actions have made a significant impact in his own society or the wider Asian continent in the past 12 months.
Chinese President Xi Jinping and Japanese PM Abe shared the award last year, while Myanmar President Thein Sein won the inaugural prize in 2012.