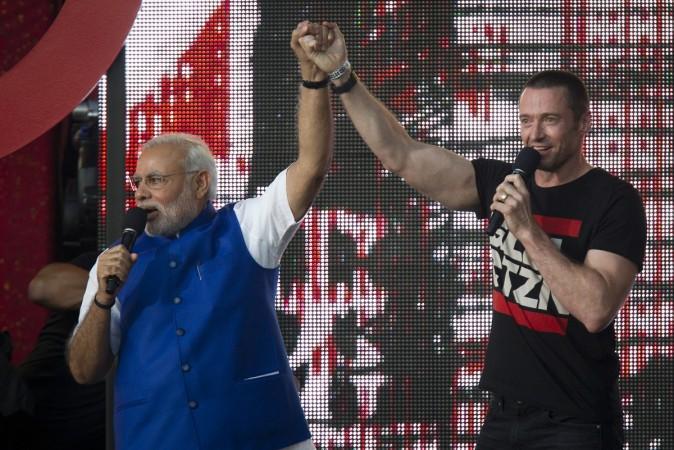 Narendra Modi's US visit has brought phenomenal fame to Brand NaMo. However, bursting the bubble, the witty John Oliver of "Last Week Tonight" show found some 'weird, inexplicable' things that Narendra Modi did in New York.
In his "Last Week Tonight" segment news analyst Oliver, who is known for his talent of finding absurdities, spent a few minutes touching up on the Indian leader's visit to New York.
"Narendra Modi, the Prime Minster of India visited New York and did some classic New York things. Also, some weird, inexplicable things," he said on his show.
"Almost all world leaders have been here, but not one had a bigger impact as the Indian Prime Minister," he added.
Oliver further said, "Just this morning he gave a sold-out speech at Madison Sqaure Garden that featured everything from dance numbers to a live onstage painter creating a speed portrait of him. I need to say Modi, classy out-of-towner move."
"You are a cliché Modi, you are a cliché," he said.
On Modi's speech at the Global Citizen Festival in Central Park, he said: "It wasn't that he gave a great speech, but he had one hell of a finish." Modi had concluded his speech at Central Park saying: "God bless you and may the force be with you."
To this John Oliver says: "That is a classic power move right there. Standing next to Wolverine [Hugh Jackman] and throwing out Star Wars quotes."
He then proceeds to note that Modi had quite a "turn-around" as just "four months back he was banned from entering the United States."
The United States that had put a travel ban on Modi for his alleged role in Gujarat riots, was forced to re-consider its decision after Modi became the Prime Minister of India four months ago.
Watch 'Last Week Tonight' Show take on Narendra Modi's visit to New York
Indian Prime Minister Narendra Modi, who is in Washingon DC now, had a phenomenal success in New York where he delivered a speech before world leaders at the United Nations, and then made an appearance at the Global Citizen Festival in Central Park along with Hugh Jackman, Beyonce and Jay Z.
On Sunday, the leader delivered a moving speech before a crowd of 18,000 Indians at the Madison Square Garden.
At the Madison Square Garden, when Modi came onstage, "New York's most storied arena roared as once," says Vivian Yee at The New York Times, "as if all the Knicks, all the Rangers, Billy Joel, and Bruce Springsteen had suddenly materialised."