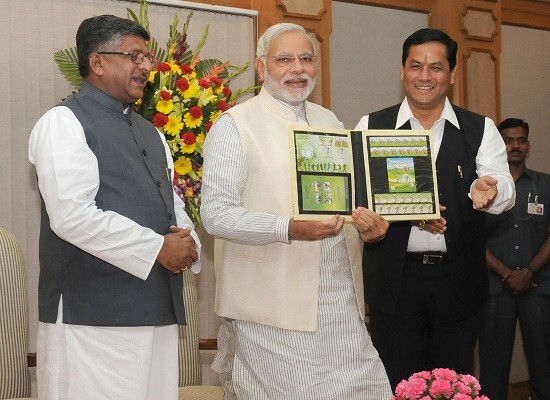 Brazil has reportedly extended an invitation to the newly elected Prime Minister of India Narendra Modi to attend the World Cup football final that will be held on 13 July.
The Brazilian embassy explained that President Dilma Rousseff extended the invitation to Modi and other senior leaders including political heads of Russia, China and South Africa, reported NDTV. Rousseff reportedly aims to use the World Cup football final as an ice-breaker, before the BRIC nations hold the summit later in the month.
The final match will be played at the Estádio do Maracanã, Rio de Janeiro, after which the BRIC summit will be held at Fortaleza. However, it still remains to be seen if Modi would consider flying in earlier to watch the World Cup and then later attend the BRIC summit.
The Indian prime minister since the start of the FIFA World Cup has shown his support for the game. On 12 June, before the opening ceremony of the World Cup, he released commemorative postage stamps on FIFA World Cup 2014.
In his address, Modi had explained that sports brings about a spirit of amity and belongingness among nations and he also hoped that the FIFA World Cup, which will see 32 nations competing for the title, would bridge the gap between these nations.
"Football has emerged as a very popular sport among the youth & am sure youngsters will be following the World Cup with great enthusiasm," he had tweeted before releasing the commemorative postage stamp.
While India still has a long way to go, the invite might actually work in the country's favour considering the 2017 FIFA U-17 World Cup is set to be held in the country. Since this is the first time that India will be hosting an international football competition at a worldwide level, it could take lessons from Brazil.
The 2014 FIFA final is expected to be a star-studded event with leaders and celebrities from world over making a beeline to the country. The final match is expected to be watched by a live television audience of over a billion people, which would make it one of the world's most-watched television events in history.