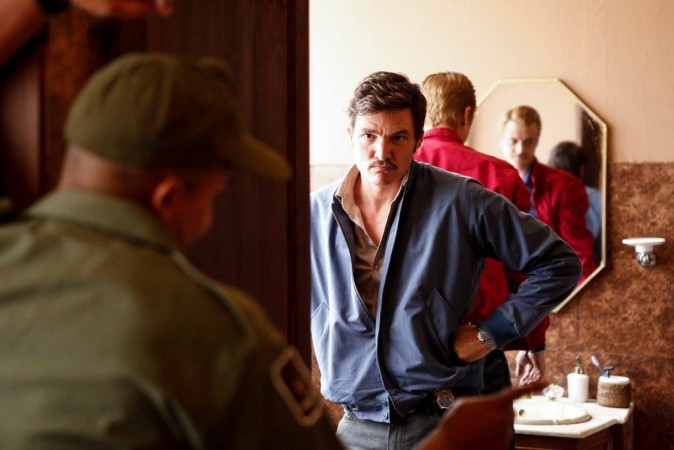 When "Narcos" Season 2 airs, fans of the popular Netflix TV series will confront a Colombian landscape that's changed, dangerous and much more terrifying. "Narcos," based on Pablo Escobar's life as the drug kingpin from Medellin, will traverse through his life, depict his plans during threats and will explore the Colombian government and the U.S.'s involvement in tracking down one of the most notorious drug lords of the 20th century.
Of course, none of this will lead to any real victory on either side, but the recently released trailer for Season 2 indicates that the war between Escobar and the state will become personal and will pose existential threats to many of the main characters.
Although there is time for "Narcos" Season 2 to air, the trailer suggests that fans can expect a number of crucial plot developments to take place. Here's what we think will happen in the upcoming instalment of the Netflix TV show.
Horacio Carrillo may die
Most fans of "Narcos" would remember Carillo (Maurice Compte) as one of the most competent police officers in Colombia. In Season 1, Carillo was the only person Javier Peña and his fellow DEA agent Steve Murphy trusted. And when Season 2 of "Narcos" airs, it seems as if Carrillo may gain more power as the police chief.
In the trailer, he is seen talking extensively to the press, seizing black money and even killing one of Escobar's men. However, this might just lead to his downfall as well. The trailer includes a scene in which Carillo is seen begging for his life.
The war gets personal
Although Escobar will resemble an ageing old grandpa in baggy jeans and home knit sweaters, the drug kingpin will be fierce, ruthless and will kill important members of the Colombian police and DEA coalition. The other side will employ the same strategy as well. The war between the Medellin Cartel and the Colombian state will no doubt lead to thousands of casualties, but the main targets will include eliminating people who are essential to the very operation.
In the trailer, Escobar (Wagner Moura) holds a gun to Peña's (Pedro Pascal) head. Elsewhere, Carillo pushes one of Escobar's men out of a helicopter.
Colombia and U.S. form a coalition
Fans of the show will remember that Escobar tried his best to avoid extradition. In exchange for his co-operation with the Colombian government, he spent time in prison and eventually escaped. However, U.S.'s mission to arrest Escobar will become stronger in Season 2 of "Narcos." The trailer indicates that the Colombian government could form a coalition with the U.S., which as Murphy suggests in the video clip, leads to an invasion.
In the face of a growing American presence in Colombia, could Escobar still find places to hide, and more importantly execute his plans? Will he feel more isolated and alone in Season 2? These are some questions we hope "Narcos" addresses in its upcoming season.
Watch the trailer here: