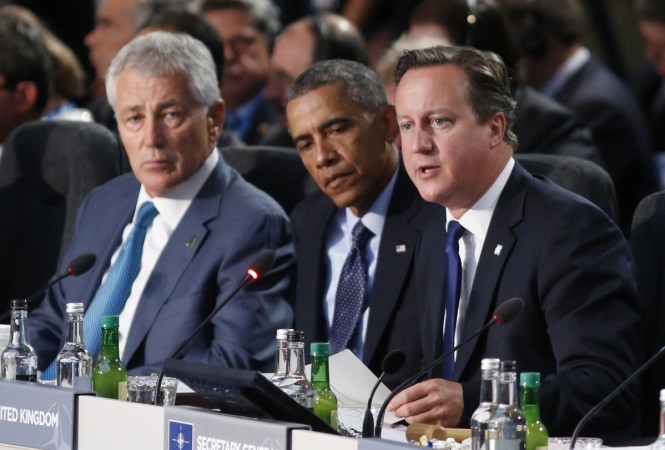 Amid all the goings on at the NATO summit in Wales this week, no one would have expected the American President to create history. Well he nearly did -- by dozing off mid-summit!
No US President had ever nodded off while listening to a speech of a fellow leader in an international conference. But it looks like Obama just changed that forever.
The web is flooded with images wherein President Barack Obama appears to be take a power nap as British Prime Minister David Cameron, seated right next to him, gives a speech during the summit that saw over 60 influential world leaders coming together.
And if he thought he could get away unnoticed, he was mistaken:
I don't blame Obama for taking a nap while David Cameron was talking at the NATO summit.... I would swich off too. pic.twitter.com/Ch6CBJp2su

— ElyzabethSB (@ElyzabethSB) September 5, 2014
With the Ukraine/Russia and the atrocities of the Islamic State extremists at the top of the agenda, the event was dubbed as the most important NATO summit since the end of the Cold War, British tabloid Metro, which first reported the story, notes.
Among all the leaders present for the function, Obama was considered the most influential and important of all. But for a split of second, the "No Drama Obama", that he is often known as, was overpowered by his sleepy head as his fellow British leader was ceaselessly talking for 45 minutes.
Obama's nap has already starting buzzing as a hot topic in Twitter and will surely snowball into a major talking point over some time.