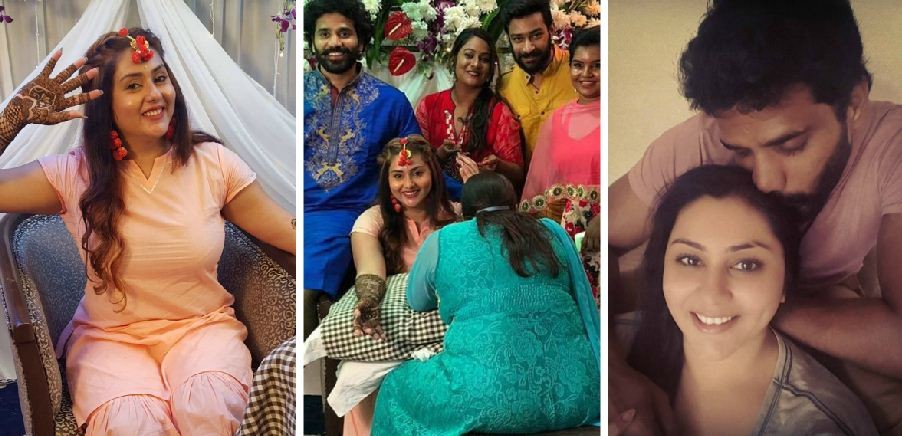 The pre-wedding rituals of Namitha are happening in the presence of her family members and close relatives. The actress had her 'mehendi' ceremony on Wednesday, November 23 and she will tie the knot with her beau Veerandra Chowdhary on Friday in Tirupati.
The actress has given glimpses the celebrations by posting a few photos where she is seen preparing for the 'mehendi' ceremony.
Coming to their wedding, Namitha and Veerandra, who is a model and businessman, have opted for a simple marriage over a grand event. The wedding is restricted to their relatives and close friends. Only handful of members from the film industry are expected to attend.
The wedding date was announced a few weeks ago by Raiza Wilson, who turned a good friend of Namitha during their stay in Bigg Boss Tamil 1.
Namitha has had quite a successful career in the film industry. Although she was not a South Indian, the actress garnered the limelight with her hard work and ability to juggle between multiple languages.
As a result, she was able to act in Tamil, Telugu, Kannada and Malayalam films. She worked in over 40 films and was preferred as the female lead for ageing stars. She acted with Sathyaraj, Sarathkumar, Balakrishna, Ravichandran, etc.