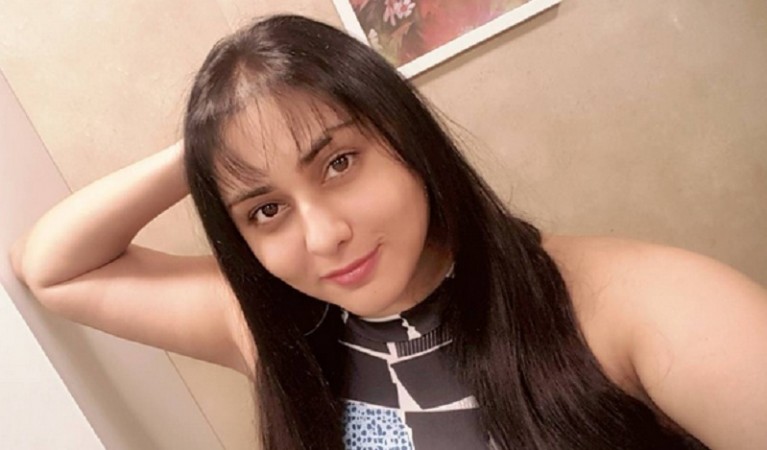 Namitha, who was eliminated last week from Bigg Boss Tamil, has come out with a cryptic poem to sum up her experience in Kamal Haasan's show. Without mentioning the name of the show or the contestant, she has shared her displeasure on being portrayed in a negative light.
The Billa girl had entered the house as one of the favourites to win the first season of Bigg Boss Tamil. And in the first two weeks, she had shown promises of living up to the expectations.
Unfortunately, her issues with Julie and Oviya created troubles that eventually led to her elimination.
Taking out her anguish, Namitha has come up with a poem titled "Half Truth." She has penned about how a person took peace away from her and when she tried to defend her self-respect, the actress was projected in a bad light.
At one place, Namitha calls the show as "bogus" and the house as a "hell hole." She also claims that facts were altered and the video was altered.
The well-written poem can be read below:
The Half Truth
You wake up in the morning with a smile and hope to do better
but then 'someone' instigates you and your peace of mind is shattered
You pick up your pieces and try to move on, but there she goes poking again with her game face on
One day you lose your temper cuz you've self-respect and your are a defender
You get all the fingers pointing and you can hear all the chatter
You judged me on my portrayal when the show is as 'bogus' and the director are experts in betrayal
How easily you trust and think it's unjust
Were you there in that 'Hell-hole' from dawn to dusk?
Am sure you 've heard of 'Doctoring'
Where you 'snip' a whole day to just an hour and get 'facts' altering!
Beware of the "Half Truth"
You may have gotten hold of the wrong half
I say cuz I know you were "watching"
but were you really "seeing" !!!