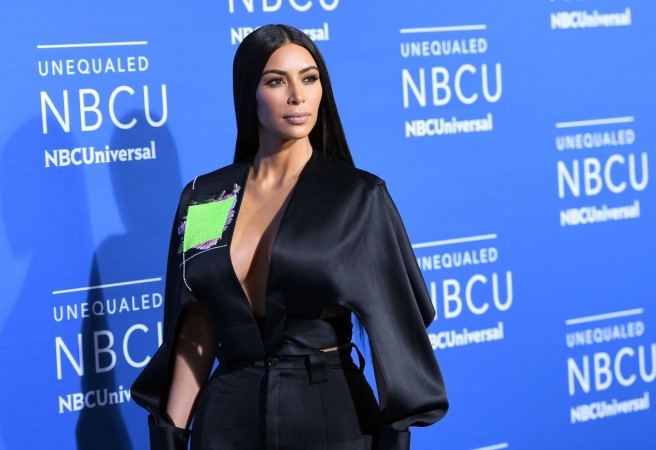 Just when you think the Kardashians are done surprising you, they come back with a bigger bang. This time, it is Kim who has left social media shocked.
The 37-year-old stripped down and took a dip in glitter to promote her upcoming Ultralight Beams highlighters and glosses for KKW Beauty.
Kim looks breath-taking in the picture on her Instagram account, where she flaunts her curves. Covering her bosom with one of her hands, Kim holds up her silver coloured ponytail with another to give followers an eyeful.
Her hourglass picture is put on display along with a hint of her derriere. A blurry image of the reality star's bare back is also seen in the picture as she poses against a reflective background.
A mother of two, Kim covered her famous pout with a shade of deep pink. She contoured her cheeks and used a gold glimmer eyeshadow to bring out her best features.
Sharing the hot picture online, the diva informed fans that the highlighters and glosses will be available starting December 1, just in time for Christmas.
Apart from the gorgeous picture, Kim also shared a behind-the-scenes video on her Instagram story. She is seen in the video seated on the sets of the shoot, covered in glitter.
Kim is clearly looking to expand her business as her highlighters and glosses announcement comes two weeks after she launched her line of perfumes KKW Fragrances: Crystal Gardenia, Crystal Gardenia Citrus and Crystal Gardenia Oud.
Daily Mail reports that the fragrances sold out within six days of release. KKW has been restocked now.
Business-wise, Kim sold $1 million worth of perfumes one hour after their launch, TMZ revealed.
The Kardashian sister earned about $14 million following the launch of the fragrance, selling about $300,000 in perfumes, People reported.