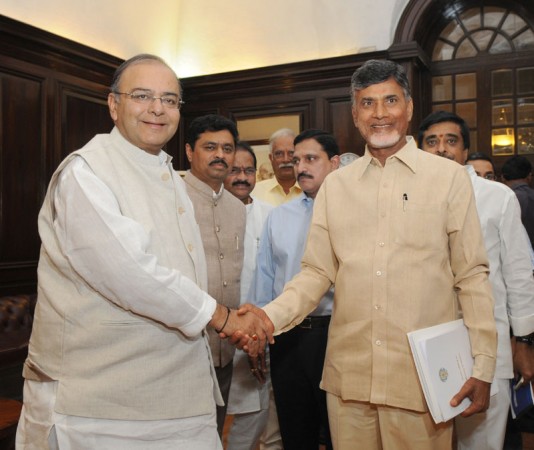 As the death toll in the Chennai building collapse rose to 27 on Tuesday, 1 July, rescue workers are struggling to cut through the concrete rubble and rescue victims who might still be trapped inside. So far, 24 persons have been rescued alive and authorities suspect that 20 more people might be trapped under the rubble.
Of the rescued, 12 are from Tamil Nadu, nine from AP and two from Odisha. Of the deceased, eight were from AP, four from Tamil Nadu, three from Odisha, while four are yet to be identified.
Andhra Pradesh Chief Minister N Chandarababu Naidu, who visited the building crash site on Monday, urged the Centre to rush-in more personnel of the National Disaster Response Force (NDRF) to speed up rescue work of the trapped workers, believed to be alive under the rubble.
"It has already been three days since the incident was reported. There is an urgent need to rescue those trapped inside as the delay can be fatal for them," Deccan Chronicle quoted the CM.
On Monday, the rescue team pulled out five workers, but three of them had already died. Among the deceased, two were identified as Monisha and Padmavathi (35) of Srikakulam district of AP. Meenammal (35) of K Krishnapuram in Vizianagaram and Govind (19) of Odisha, who were pulled out of the rubble alive, were rushed to Sri Ramachandra Medical Centre, The Hindu reported. 51 more construction workers are reportedly missing.
According to police at the site, 42 labourers were rescued from the rubble by Monday. Naidu visited the site of the accident at Moulivakkam in Chennai, where he was briefed on the rescue operations by the NDRF force.
Actor-turned politician from Congress K Chiranjeevi from AP also visited the site along with R Sarathkumar and a Dalit leader.
So far, police have arrested six people including the real estate developer for negligence.