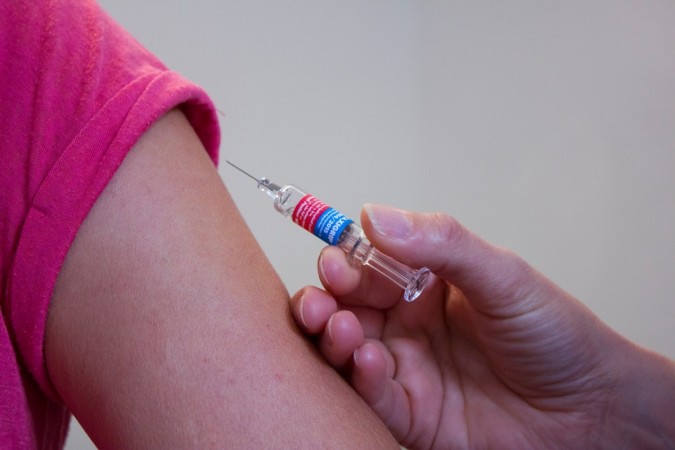 Aradhya, an 11-month-old girl, passed away at the Government Medical College and Hospital (GMCH) in Bhandara district of Nagpur, Maharashtra, two days after she was administered Measles Rubella vaccine during the ongoing vaccination drive in the state.
GMCH officials told Times of India that the girl vomited and showed other complications just two hours afer she was vaccinated. Her parents took her to a nearby hospital but as her condition worsened, she was brought to GMCH on December 6. She showed no signs of improvement and died on December 7.
A preliminary autopsy report revealed that the baby died due to 'toxic shock syndrome'.
The hospital has also constituted a three-member commitee to look into the case and submit their report.
Two more children are reportedly admitted in the same hospital after they were administered the Measles Rubella vaccine.
The scare of children falling sick especially with people sharing such Whatsapp messages has become widespread with parents hesistant in geting their children vaccinated.
Earlier this year, hundreds of school children had reportedly fallen sick in Uttar Pradesh after they were adminsitered the MR vaccine. Two children died in UP, whereas a few deaths were also reported from the states of Punjab and Gujarat.
Boh Union Health ministry and the state governments launched awareness drive to help educate the parents regarding the importance of MR vaccination, but the recurrent deaths of children have marred the purpose.
What is Measles and Rubella?
Both Measles and Rubella are viral and highly contagious diseases. Measles causes fever, rashes and upper respiratory tract infections proving to be fatal for children especially under the age of 5 years. Measles, which is not as fatal, usually infects pregnant women and can directly pass to the foetus causing further complications.
Both the infections are preventable by vaccination which is given to children in the age group of 9 months - 15 years. The Indian health ministry has provided these vaccines free of cost and every child is to be given one shot of this vaccine to help build immunity against the viruses.