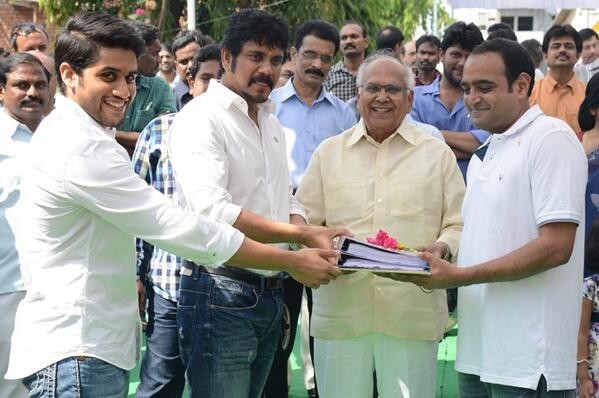 South Indian film star Akkineni Nagarjuna's entry into politics was expected, when it was announced recently that he will meet Bharatiya Janata Party (BJP) prime ministerial candidate Narendra Modi.
After meeting Modi in Ahmedabad on 24 March, Nagarjuna endorsed Modi as the next Prime Minister of India. However, he made it clear that politics is neither his nor his family's cup of tea. Then why did he meet Modi? This was the question that haunted many.
Nagarjuna's answer was that he met Modi on the invitation of senior BJP leader M Venkaiah Naidu. The actor stressed he was impressed by the development Gujarat made under Modi. Even Modi also reciprocated Nagarjuna's endorsement. "Had a wonderful meeting with noted actor Nagarjuna. He has a keen interest in rural development and related issues," the Gujarat CM was quoted by Outlook.
But some leaders in Congress like Ponnam Prabhakar from Telangana could not digest Nagarjuna praising Modi.
Prabhakar attacked Nagarjuna over the latter's praise on rural development in Gujarat under Modi's guard. Prabhakar criticised Nagarjuna and warned him not to discuss politics. "Don't laud villages in Gujarat, as you have been confined to Filmnagar limits in Hyderabad and did not visit villages in Telangana," Prabhakar was quoted by Webdunia.
Critics say Nagarjuna met Modi to safeguard his business interests. However, the Akkineni family has always been neutral to political parties. Nagarjuna's father late Nageswara Rao (ANR), who passed away recently leaving behind the legacy of acting and Annapurna Studio's film-related businesses to his kin, never aligned with any political party, though he was close to late NTR and his family till death.
Even Nagarjuna seems to follow his father's trend of keeping himself off politics, though he has said he is very close to TDP chief and former AP Chief Minister Chandrababu Naidu. Even when late YS Rajasekhara Reddy of Congress was the Chief Minister, Nagarjuna was considered close to him but never joined any political party.