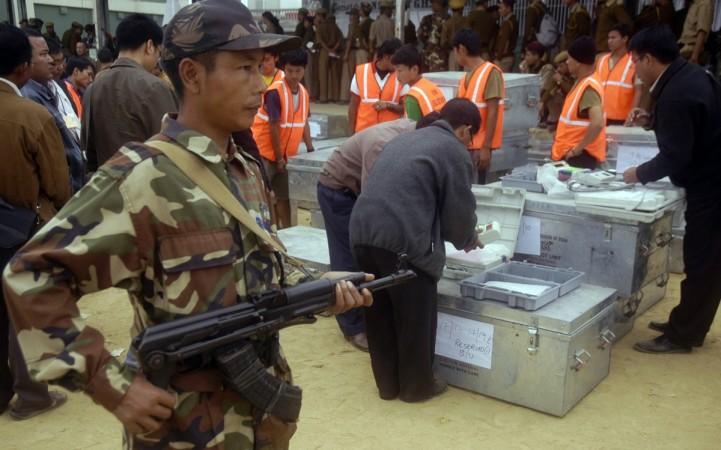 A deadly terrorist attack in Mon district of Nagaland killed four Assam Rifles personnel and injured four others on Sunday, said an Assam Rifles official.
The incident took place at around 3 pm near Aboi when terrorists sprayed bullets on a team of six Assam Rifles personnel, explained the PRO (Public Relation Officer) to the Inspector General of Assam Rifles.
As per the reports, the Assam Rifles personnel were attacked when they were heading towards a river to fetch water. The eyewitnesses said that the terrorists hurled IED (Improvised Explosive Device) and grenades at them. The incident took place near Aboi, which is located 35 km from district headquarters.
The officer told media that Havilder Fateh Singh Negi and Sepoy Hungnga Konyak died on the spot while four others suffered critical bullet injuries. All the injured personnel were immediately rushed to the nearby hospital informed the official.
An intelligence report tabled last month had warned about this sort of sudden attacks. The report said that the armed forces are again on the radar of the terrorist organisation. During the attack, the security personnel gave a brave fight and retaliated immediately. No claims were yet made by any group but the forces are suspecting the alleged involvement of the Naga militants.
A similar ambush took the lives of several Assam Rifles personnel in the year 2015. It was suspected that the militants of the NSCN (K) hatched the plot of that deadly attack.
A recent report published by Economic Times said, "While there is a remarkable drop in the number of insurgency-related incidents, however, states including Assam, Nagaland, Manipur, and Meghalaya are still under the grip of insurgency".
The report explained the present status of militancy in North East. It explained the rise of militancy in Nagaland, "Insurgency movement in Nagaland gained momentum as early as 1940 with the rise of Angami Zapu Phizo. Phizo's Naga National Council (NNC) carried out bush war against India and since August 14, 1947".
In 2015 the Indian Army conducted a surgical strike on the NSCN-K camped across the India- Myanmar border. Nagaland has been declared as the disturbed zone and the Indian Army is fighting the terrorists and trying to bring back law and order in this region of India. The AFSPA (Armed Forces (Special Powers) Act is in Force.